---
---


Kulturhuset Stadsteatern, Stockholm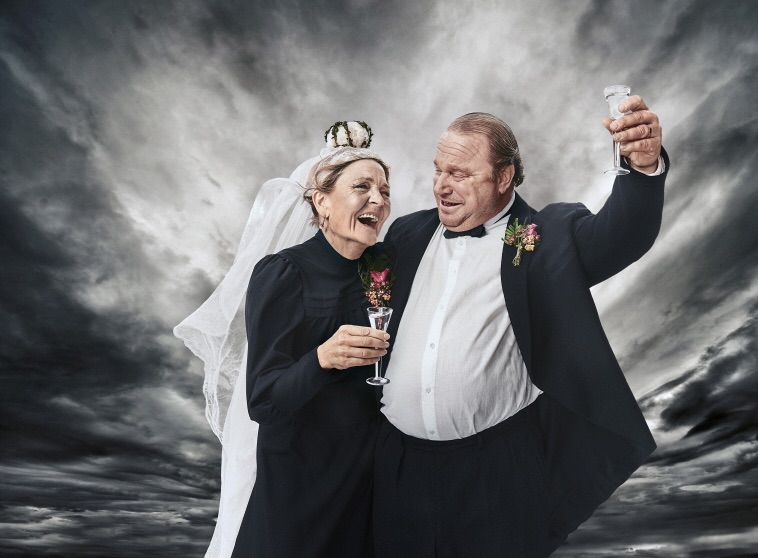 Hemsöborna
Av August Strindberg

Premiär 17 mars 2017

Änkan Anna Eva Flod äger ett förfallet jordbruk på Hemsö i skärgården. Sonen Gusten ägnar sig åt jakt och nöjen – gården är han ointresserad av.
Madam Flod behöver hjälp. Hon sätter in en annons i tidningen och Carlsson svarar. En värmlänning med oklar bakgrund och stora ambitioner.
Han ska få gården på fötter. Och han lyckas på förvånansvärt kort tid. Både med det - och att vinna Madam Flods hjärta.
Men Gustens hjärta vinner han inte.

Hemsöborna (1887) är August Strindbergs älskade och kärleksfulla skildring av livet i skärgården. Och en något skoningslösare men likväl humoristisk skildring av den mänskliga naturen.


Medverkande på scenen
Carlsson: Claes Malmberg
Madam Flod:Ann Petrén
Gusten:Leonard Terfelt
Norman:Shebly Niavarani
Clara:Frida Westerdahl
Lotten:Anna Wallander
Rundqvist:Ulf Eklund
Nordström:Gerhard Hoberstorfer
m.fl.
-
Musiker
-
Dramatisering: Bertil Ahlmark
Bearbetning:Åsa Lindholm
Regi:Stefan Metz
Scenografi och kostym:Alex Tarragüel Rubio
Ljus:Linus Fellbom
Mask: Sara Englund

Stora scenen
Speltid: 3:00 h, inklusive 1 paus

Pris
Ordinarie:395 kr
Pensionär:355 kr
Scenpasset:355 kr
Stud. från 26 år:275 kr
Barn t.o.m. 12 år:215 kr
Ung under 26 år:215 kr

Länk: http://kulturhusetstadsteatern.se/Teater/Pjaser/2017/Hemsoborna/

---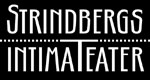 Strindbergs Intima Teater
Kung Kristina 2017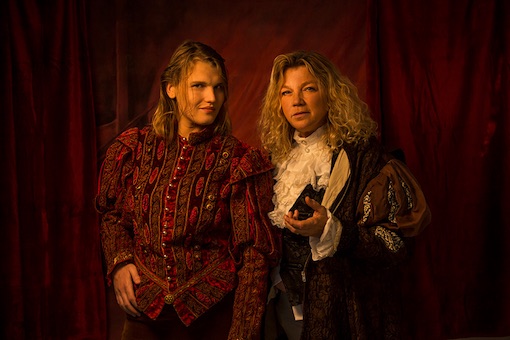 Urpremiär på Strindbergs Intima Teater 1 mars 2017

Den 100:ade uppsättningen på Strindbergs Intima teater öppnar alla portar på vid gavel och bjuder på KUNG KRISTINAS INTIMA TEATER. Det handlar om drottningen som egentligen var kung. Det handlar om rätten till sitt eget liv. Ämnet rör sig kring uppbrott, förvandling och identitet. Intima teatern speglar en annan verklighet än den gängse. Vi bjuder på ett visuellt sceniskt verk. Vi möter Kung Kristina i Aleksa Lundbergs gestalt på scenen. Genom Elisabeth Ohlson Wallins kameralins får vi ta del av nutida transpersoners kamp och liv. Film och foto möter teater. Barock möter nutid. August Strindberg bidrar med Kristinatexter liksom Kung Kristina själv. Strindbergsteaterns scen vrider sig knarrande både med- och motsols genom tider fyllda av kamp och förtryck.

Elisabeth Ohlson Wallin är uppmärksammad svensk fotograf som slog igenom med utställningen Ecce Homo 1998 i Uppsala domkyrka. Kyrkan bombhotades och Elisabeth provocerade, precis som Kristina, påven och samtiden. Utställningen blev 1900-talets mest omdiskuterade. Den turnerade sedan i Sverige och Europa under flera år. Med Kung Kristina debuterar Elisabeth Ohlson Wallin som regissör.

Aleksa Lundberg är den första utbildade skådespelaren med transbakgrund i Sverige. Även hon har mångårig erfarenhet av homo- och transaktivism och i ett flertal uppmärksammade produktioner har hon använt sina erfarenheter. Under hösten 2016 har hon turnerat med sin egna pjäs Flytta på er – jag ska bli fri. Våren 2017 står Aleksa för första gången på Strindbergs Intima teater, gestaltandes drottningen som egentligen var kung.

Manus: Aleksa Lundberg, Elisabeth Ohlson Wallin
Regi: Elisabeth Ohlson Wallin
Skådespelare: Aleksa Lundberg
Ljussättare: Jonatan Winbo
Konsult kostymör: Ulrika van Gelder
Produktionsassistent: Tuvalisa Rangström
Teaterchef: Ture Rangström
Producent/Press: Katharina Lind

Spelas 1 mars 2017 tom 8 april 2017
Tisdagar kl 18.00, onsdagar – fredagar kl 19.00, lördagar kl 16.00

Länk: http://strindbergsintimateater.se/2016/12/14/kung-kristina-2017/

---


Hässleholms Teaterförening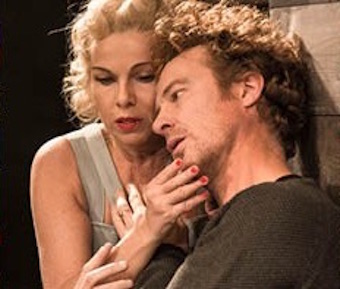 FORDRINGSÄGARE av AUGUST STRINDBERG

2017-02-24
Kl. 19:00

Triangeldrama om Tekla, hennes ex-man Gustav och hennes nuvarande make Adolf. Dramat utspelar sig på ett badortshotell. Konflikten i dramat har sin upprinnelse i att Tekla sårat sin före detta man genom att i sin roman kallat honom idiot. Gustav uppsöker, utan att röja vem han är, Adolf på hotellet för att spionera på deras äktenskap i syfte att krossa Tekla. Han suggererar Adolf att se Tekla som "ett lystet kvinnodjur, en vampyr som suger männens själar". Adolf, som redan är sjuklig, ser sin tillvaro rämna.

Medverkande: Görel Crona, Johan Hedenberg, Johan Fagerudd

Information om arrangemanget:
Datum: 2017-02-24
Tid: 19:00
Plats: Hässleholm, Kulturhuset, Blå salongen
Biljettinfo: Entré 200 kr, Scenpass 160 kr, ungdom t o m 19 år och student 100 kr
Scenpasserbjudande: 40 krLängd: 1 timme 45 min
Länk: http://hassleholm.riksteatern.se/repertoar/75490

---


Scranton (PA), USA

THE UNIVERSITY OF SCRANTON PLAYERS

Miss Julie by August Strindberg

Directed by Michael O'Steen

Strindberg's Miss Julie is widely regarded as one of the premier works of naturalism. Jean, the valet of a nobleman, and Julie, his pampered daughter, spend a fateful evening together, which will alter their lives forever. An early example of putting Darwin's ideas on stage, Miss Julie has remained one of the most provocative plays in theatre history as it illustrates the overturning of one social order in favor of another.

Performance Dates: February 24, 25 at 8pm, February 26 at 2pm & March 3, 4 at 8pm, March 5 at 2pm

Link: http://www.thescrantonplayers.com/current-season



---

Houston (TX), USA

Classical Theatre Company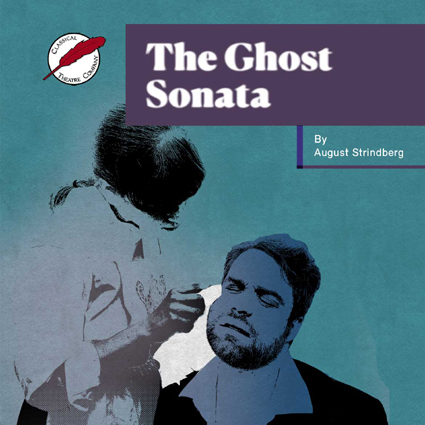 The Ghost Sonata
by August Strindberg
February 8 through February 26, 2017

Following 2012's production of Miss Julie, Classical Theatre Company will produce its second play by the Swedish great August Strindberg in The Ghost Sonata. This dark examination of family was originally produced in 1908 and has disturbed audiences ever since. "Strindberg had a very unhappy family life – particularly his childhood. This play was his attempt to exorcise those ghosts through this supernatural drama," says CTC chief John Johnston. "We're excited to bring this rarely produced play to our Houston audiences. We've done a good job over the years in exposing our audiences to age-old plays that they've never seen on stage before. Most theatergoers are familiar with his other plays like Miss Julie, The Father, or A Dream Play, but The Ghost Sonata was his last great play, and perhaps his most overlooked." Helmed by award-nominated director and CTC Company Artist Jon Harvey, this story of a young man's exposure to the inner workings of an upper class household takes him on a trip through a literal hell filled with the undead.
Link: http://classicaltheatre.org/production/the-ghost-sonata/

---

Kalmar
Vallens Soppteater
16 februari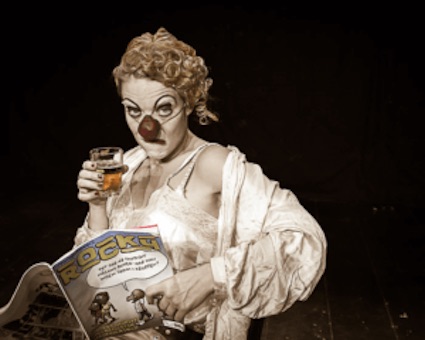 Den starkare av August Strindberg

På julafton möts två kvinnor. De är väninnor, kollegor och rivaler. I kampen om kärlek, arbete och frihet är en av dem den starkare, men vem?
August Strindbergs klassiker får här ett nytt vasst ansikte. En uppriktig clownföreställning för vuxna om livsval och konsekvenser.

Med Karin Bergstrand och Camilla Persson.

Till detta serveras en välsmakande fänkålssoppa med bryssel- och rödkålsris!
Pris 280:- inklusive soppa med tillbehör, nybakat bröd, kaffe och kaka. Lyssnarplats 210:- inklusive kaffe och kaka.
Lättast bokar du biljett via Nortic. (https://www2.nortic.se/customer/organizereventlist/915) Eller genom Dillbergs bokhandel, Storgatan 18, 0480-101 64.
Länk: http://vallenssoppteater.se/den-starkare-av-august-strindberg/

---

2016

---

-------------
123 SCHTUNK


NYHET! VÅR NÄSTA SHOW PREMIÄR 27/12 LORENSBERGSTEATERN GÖTEBORG: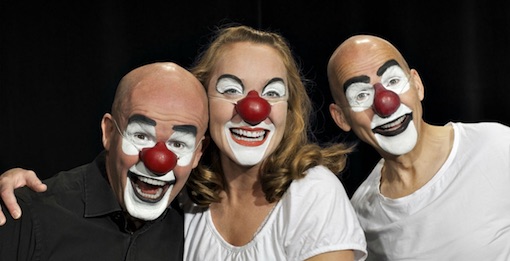 ETT DRÖMSPEL
av
August Strindberg

Varje kväll är unik!
Improviserad teaterfest där allt kan hända!
Varje kväll utmanar vi världsdramatiken, oss själva och dig i en föreställning kryddad med massor av musik.

Josefine Andersson Lasse Beischer Dick Karlsson

"Allt kan ske, allt är möjligt och sannolikt. Tid och rum existera icke; på en obetydlig verklighetsgrund spinner inbillningen ut och väver nya mönster:
en blandning av minnen, upplevelser, fria påhitt, orimligheter och improvisationer."
Länk: http://www.schtunk.se/
---

Louisville (KY), USA

The Chamber Theatre presents


Creditors, an uncomfortable tragi-comedy by August Strindberg.

Two men meet while one awaits the return of his wife, and become fast friends. They talk of art, and in time, they talk of relationships - one starts to ask questions, and doubts start to form: doubts that only the wife can dispel. One of Strindberg's most powerful plays, Creditors explores the power of doubt, and how a seed of mistrust can disintegrate a relationship.

Starring Michael Drury, Polina Shafran, and Ryan Watson.
Directed by Martin French

Dec. 2 - Dec. 10

Vault1031
1031 S 6th St, Louisville 40203

FB: https://www.facebook.com/events/1228137350541427


---

Rosenheim, Deutschland

Theateerinsel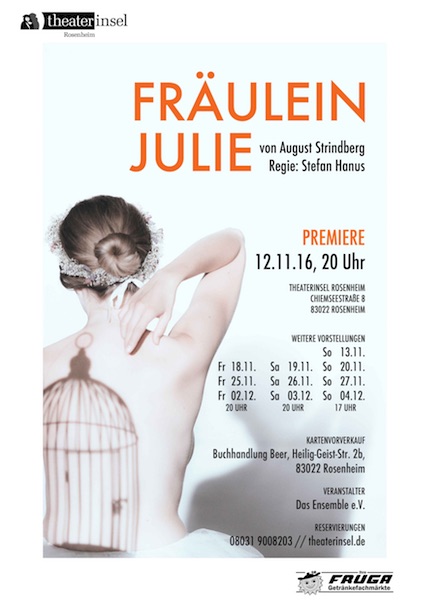 Fräulein Julie
Eine Stück von August Strindberg

Adaptiert und inszeniert von Stefan Hanus

Ich bin Julie
Ich bin stolz. Ich bin verletzend. Ich bin verletzlich. Ich bin unberechenbar berechnend.
Meine Diener sind meine Sklaven. Die Leute lieben mich. Ich hasse Männer. Meistens. Manchmal.
Ich weiß, wie ich bekomme was ich will. Aber ich weiß nicht, was ich will. Heute ist die Nacht der unschuldigen Spiele

Es spielen
Sarah Fischbacher
Robert Reichert
Lilli Fischer

Theaterinsel Rosenheim
Chiemseestr. 8
83022 Rosenheim

Link: http://theaterinsel.de/aktuelle_stuecke/fraeulein-julie/


---



Mullsjö

Mullsjö AmatörTeaterSällskap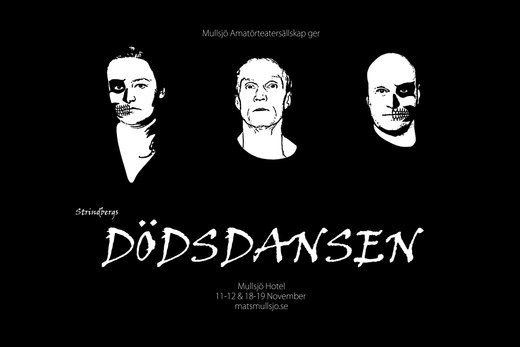 Dödsdansen

Regi: Erik Sollander & Marianne Larsen

11-19 november

Kapten Edgar: Dan Ekdahl
Kurt: Peter Wiberg
Alice: Amanda Johansson

Länk:http://matsmullsjo.se/index.html


---


St Albans, UK

OVO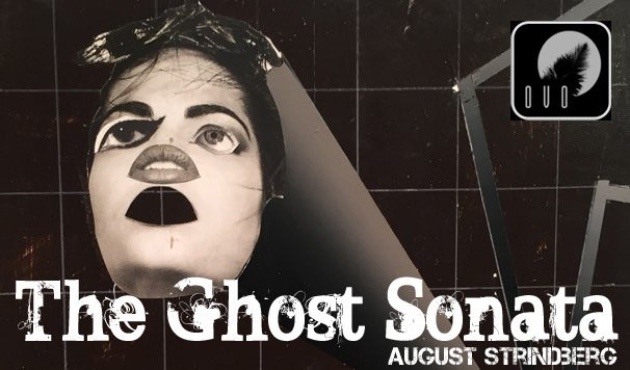 The Ghost Sonata
By August Strindberg

24th-26th November 2016

Directed by David Bevan

A poor student chances on a rich old invalid and is invited to a ghost supper where adultery, murder and betrayal are stripped bare in the house of the living dead.
Vampires, evil spirits and a talking mummy expose the stench and decay that lies just beneath the surface of genteel society.
August Strindberg's ghoulish masterpiece steers us through a strange maze of desire and disillusionment, drawing us inexorably deeper into a world of bright shadows and dark truths.
There are things in life much more frightening than death…

Cast
Hummel – David Berryman
The Student – Matt Corcoran
Johansson – Eleanor McConnell
The Colonel – David Widdowson
The Mummy – Jo Emery
Young Girl – Betty Meakin
Milkmaid – Emily Brailsford
Bengtsson – Kieran Cummins
Fiancée – Margaret Metcalf
The Cook – Jean Fiori

Maltings Arts Theatre, St Albans

Link: http://www.ovotheatre.org.uk/


---



New York, USA

AUGUST STRINDBERG REP PRESENTS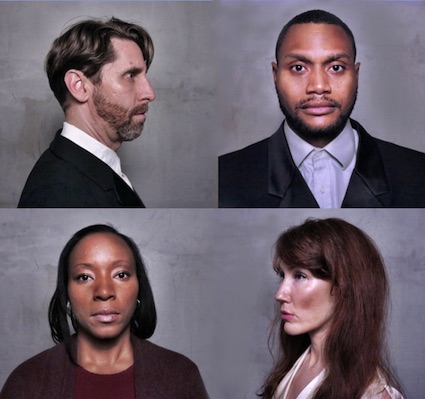 STRINDBERG'S "PARIAH & THE STRONGER"
AND "ABU CASEM'S SLIPPERS" IN ROTATING REP

NOVEMBER 12 TO DECEMBER 3

"Pariah and The Stronger" unites two of Strindberg's most compelling one-acts of suspicion and discovery. "Pariah" is a blackmail scenario between a middle-aged Swedish archaeologist and a middle-aged American traveler. "The Stronger" is a spellbinding short drama for two actresses - one of whom speaks, the other doesn't. The former concludes over the course of three-quarters of and hour that the latter is her husband's lover.

Robert Greer, Artistic Director of August Strindberg Rep, has intercut the plays in a new translation so they can be staged side-by-side, like a two-handed chess game. This intriguing fusion will be performed in rotating rep with a new translation of "Abu Casem's Slippers," Strindberg's version of an Arabian Nights tale "for children of all ages."

Link: http://www.strindbergrep.com/


---


Cantabria, España

El Principal Santander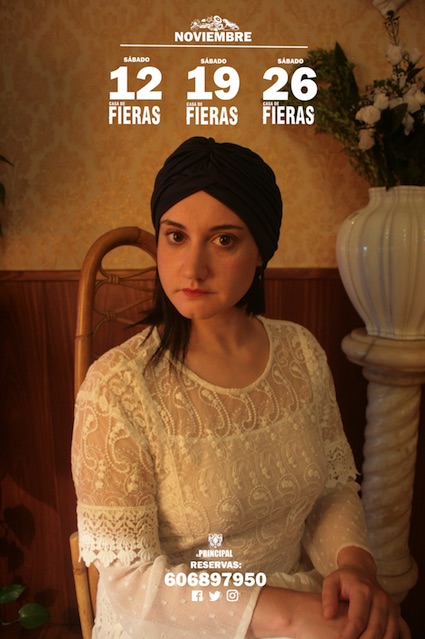 'CASA DE FIERAS'
Según Los Acreedores de August Strindberg.

Dirección: Edy Asenjo

Con Maije Guerrero, Tobias Lobera y Jose Carlos Real

'El amor entre tres siempre mata'

20:00 h. 100 minutos.
20 €


---


London, UK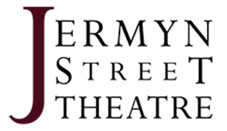 ANDY JORDAN PRODUCTIONS and ELYSIUM THEATRE COMPANY
in association with Jermyn Street Theatre present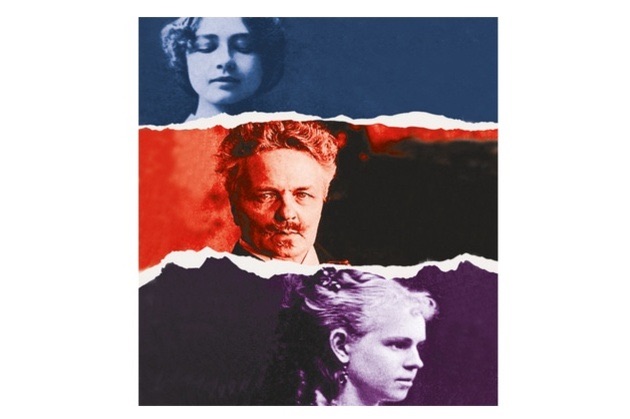 STRINDBERG'S WOMEN: THE STRONGER
and the London Premiere of STORM
by August Strindberg

Translated by Michael Meyer

Wed, 2nd - Sat, 26th November

Directed by Jake Murray
Designed by Emma Marguerite Lynch
Lighting and Sound by Francis Watson-Laflamme
Produced by Andy Jordan
Casting by Ellie Collyer-Bristow

Link: http://www.jermynstreettheatre.co.uk/show/strindbergs-women/


---


Cambridge (MA), USA

Harvard university: Theater, Dance & Media presents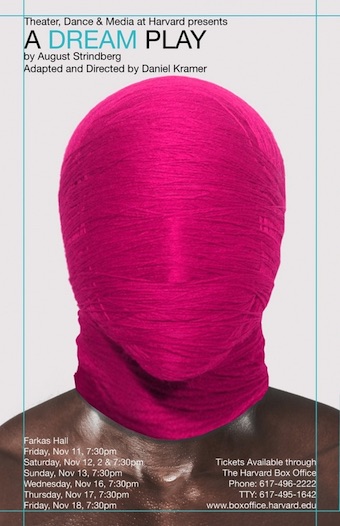 A Dream Play
By August Strindberg

Translated by Michael Mayer

Directed by Daniel Kramer
Presented by Theater, Dance & Media

Tickets will be available through the Harvard Box Office, temporarily located at Farkas Hall (10 Holyoke Street, Cambridge, MA 02138) and available by phone (617.496.2222) and online at the start of the fall semester.
ABOUT

This fall, Theater, Dance & Media will present Strindberg's A DREAM PLAY, adapted and directed by Daniel Kramer, at Farkas Hall. Daniel is a Visiting Professor in TDM and an award winning theater, opera and dance director based London where he is Artistic Director of English National Opera. In Kramer's pared down, physically aggressive interpretation, Agnes, daughter of the Gods, snaps through space and time, witnessing and experiencing the struggles of daily life under the illusory Dream of Happiness.
CAST

Agnes … Karoline Xu
Poet, Voice of Indra … Aislinn Brophy
Officer … Ricky Davis Jr.
Lawyer, Father … John Creed
Glazier, She, Boxing Ring Girl … Charlotte Stoiber
Quarantine Master, Police, Blind Man, Voice of Indra … Matthew Morrison
Christine, Toilet Paper Roll … Eliya Smith
Lena, Pianist, Milk Bottle … Lindsey Ruggles
Bill Poster, He … Marvin Merritt
Edith … Adrienne Powell
Handyman 1 & 2, Body Parts Vendor, Teacher … Sasha Hirsch
Stagedoor Keeper, Mother … Sabrina Wu
STAFF

Director … Daniel Kramer
Producer … Dana Knox
Stage Manager … Joe Valek
Production Designer … Oana Botez
Lighting Designer … Burke Brown
Sound Designer … Tei Blow
Props Designer … Madie Hays
Dramaturg … James Montaño
Production Supervisor … Andrew Gitchel
Technical Director … Johnny Gill

Assistant Director … Thomas Peterson
Assistant Stage Managers … Peng Zhu and David Mugi
Scenic Assistant … Sam Hagen
Costume/Scenic Assistant … Connie Zhao
Lighting Assistant … Sarah Grammar
Sound Assistants … Eliza Mantz and Kim Thomas

Farkas Hall
Friday, November 11 at 7:30 p.m.
Saturday, November 12 at 2 and 7:30 p.m.
Sunday, November 13 at 7:30 p.m.
Wednesday, November 16 at 7:30 p.m.
Thursday, November 17 at 7:30 p.m.
Friday, November 18 at 7:30 p.m.


Link: http://hrdctheater.com/a-dream-play/


---


Stockholm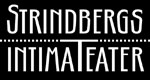 Strindbergs Intima Teater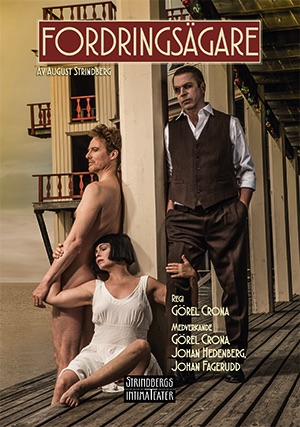 Fordringsägare av August Strindberg

"Fordringsägare" är triangeldramat om Tekla, hennes ex-man Gustav och hennes nuvarande make Adolf. Dramat utspelar sig på ett badortshotell. Konflikten i dramat har sin upprinnelse i att Tekla sårat sin före detta man genom att i sin roman kallat honom idiot. Gustav uppsöker, utan att röja vem han är, Adolf på hotellet för att spionera på deras äktenskap i syfte att krossa Tekla. Han suggererar Adolf att se Tekla som "ett lystet kvinnodjur, en vampyr som suger männens själar". Adolf, som redan är sjuklig, ser sin tillvara rämna.

Regi: Görel Crona.

Medverkande Görel Crona, Johan Fagerudd och Johan Hedenberg.

Scenografi: Ulrika van Gelder, Ann-Marie Fritiofsson.
Ljusdesign: Ann-Marie Fritiofsson. (Praktik inom ramen för utbildningen på StDH.)
Kostym: Ulrika van Gelder.
Mask: Siv Molin Glans
Musik/Ljuddesign: Christoffer Andersson.
Föreställningstekniker: Tommy Sund.
Regiassistent: Gabriella Boris.
Sömmerska: Helene Söhr Jonstam
Fotograf: Elisabeth Ohlson Wallin.
Grafik affisch: Minna Wallin. Butch.
Affischbild fotograferad på Saltsjöbadens Frilufsbad.
Press/Marknadsföring: Katharina Lind.
Teaterchef: Ture Rangström.
Produktion: Strindbergs Intima teater

"Fordringsägare" betecknades av Strindberg som ett "naturalistiskt sorgespel, bättre ändå än Fröken Julie, med tre personer, ett bord och två stolar, och utan soluppgång!" . Manuskriptet låg färdigt i september 1888. Han satte genast igång att översätta sitt drama till franska ("Créanciers") för internationell lansering. Ett erotiskt triangeldrama baserat på den dåtida forskningen kring suggestion, epilepsi och sexualitet var gångbart stoff på experimentteatrarna inte bara i Paris, Berlin och München. Den nordiska urpremiären ägde rum på Dagmarteatret i Köpenhamn när Strindbergs Försöksteater kom dit 1889. August Falck tog upp "Fordringsägare" strax innan Intima teaterns nedläggning 1910. Fordringsägarna fanns både på scenen och i salongen när det begav sig. Nu är det dags igen!

Länk: http://strindbergsintimateater.se/2016/10/23/fordringsagare-2016/


---


New York (NY), USA


Midtown International Theatre Festival
October 26 - November 20, 2016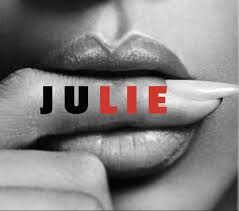 JULIE
by Eddie Shields (Inspired by August Strindberg's Miss Julie)

directed by Eddie Shields

starring Sarah Elizabeth Bedard, Maria Jan Carreon, and Eddie Shields.

Necessity knows no rules.

Performance Schedule: Tues 11/15, 8:00pm; Sat 11/19, 7:00pm; Sun 11/20, 4:45pm

Running Time: 45 minutes

Venue: Jewel Box Theater, 312 W. 36th Street.

Link: http://www.midtownfestival.org/
& http://www.broadwayworld.com/article/JULIE-inspired-by-August-Strindbergs-Miss-Julie-written-and-directed-by-Eddie-Shields-MITF-20161007


---



North Hollywood (CA), USA

The Archway Theatre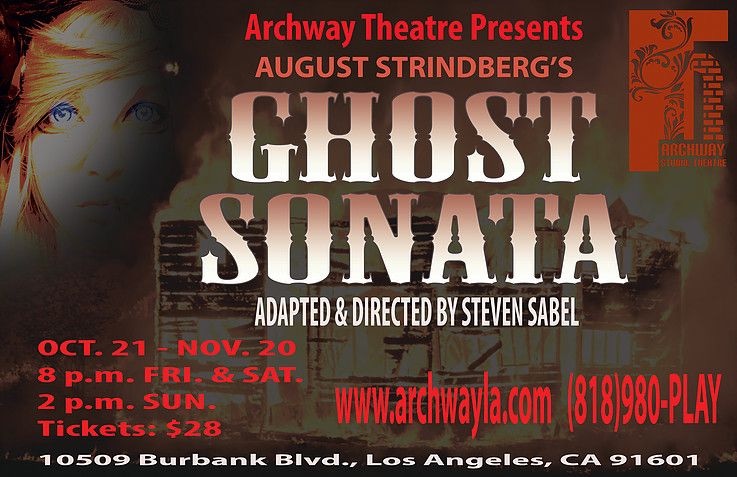 Ghost Sonata

October 22 - November 20

The Archway Theatre takes audiences deep into the darkest dreams of the mind of August Strindberg this Halloween season with an original adaptation of "Ghost Sonata." Exploring themes of human sin and suffering, punishment and penance, Strindberg's dark classic takes on a edge of eerie horror in this version adapted and directed by Archway producing artistic director Steven Sabel.

The cast includes a talented group of at stage actors led by Archway resident company veteran, Christopher Karbo ("Macbeth," "Richard III," "Hamlet"). Karbo is joined on stage by returning talent Kevin James Spear ("Taming of the Shrew"), Mark Motyl ("A Midsummer Night's Dream"), and Luke Martin McMahan ("Pygmalion," "Dracula"). Additional cast members include Marlee Candell, Jessica Barrett Denison, Mishelle Fuentes, Madeleine Heil, Ruthenna Porterfield, Noelle Rodriguez, Robert Valenzuela, and Brent White.

Show Times
Friday & Saturday at 8PM; Sunday at 2PM
General Ticket: $ 28

Address
10509 Burbank Blvd., North Hollywood, 91601
Telephone (818)980-PLAY (7529)

Link: http://www.archwayla.com/

---


Cartagena, España
2025art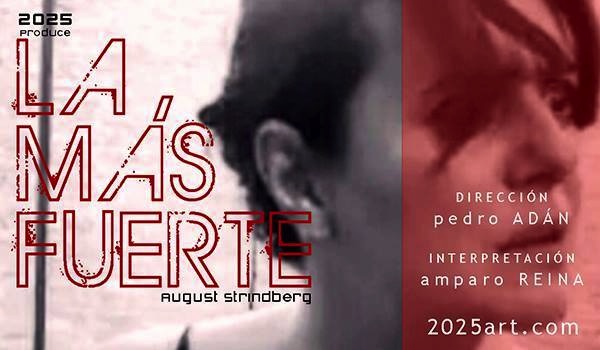 La más fuerte
de August Strindberg

22 de octubre

LA MÁS FUERTE es una obra de teatro escrita en un solo acto por el dramaturgo sueco August Strindberg en el siglo XIX.
En esta pieza teatral Strindberg investiga el drama moderno en las formas del teatro breve.

Bajo la dirección de Pedro Adan y la interpretación de Amparo Reina, la pieza lleva a acabo una revulsiva indagación de la interioridad humana a través del diálogo entre dos mujeres, una que habla y la otra que calla, el espectador quedará sumergido íntimamente en la vida interior de ambos personajes femeninos y en sus relaciones. La puesta en escena combina la sobriedad del teatro más depurado con tintes contemporáneos. Un teatro íntimo, de cámara, que no dejará indiferente.

Dirección: Pedro Adán
Interpretación: Amparo Reina
Dirección técnica: Javier Arróniz
Dirección artística: David Estornell
Diseño gráfico: Miguel Ángel Martínez
Fotografía: Jose A. Arróniz
Vestuario: Amparo Moñino

Duración: 50´
Precio: 10 €

Auditorio El Batel
Paseo Alfonso XII s/n, 30202 Cartagena, España


---


Tulsa (OK), USA

Tulsa Community College's Theater Department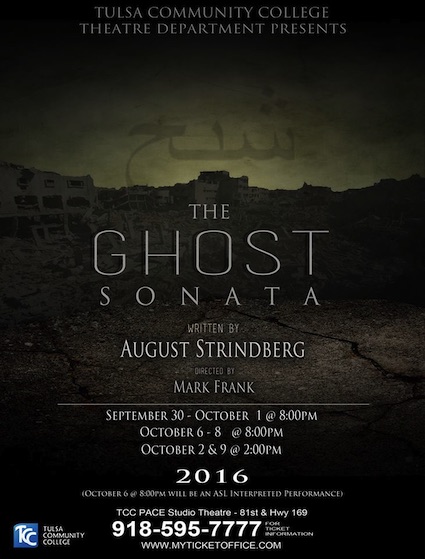 'The Ghost Sonata'

August Strindberg's phantasmagorical "The Ghost Sonata" gets an unusual makeover in the upcoming production by the Tulsa Community College's Theater Department.

The action has been moved from 19th century Sweden to modern-day Syria, a place where death seems to permeate the air.

It adds an additional urgency to Strindberg's story of a young student brought into a bizarre coterie of people, who in the course of the play reveal the evils they hide behind respectable facades.

Mark Frank directs the production.

Performances: 8 p.m. Friday-Saturday and Oct. 6-8, 2 p.m. Oct. 2 and 9 at the VanTrease PACE, 10300 E. 81st St.

Tickets: $6-$10. 918-595-7777, myticketoffice.com


---


Toronto, Canada

Convergence Theatre presents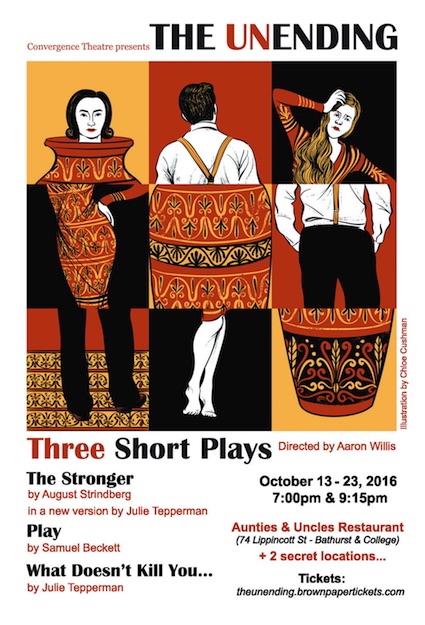 THE UNENDING
Hot off the heels of a sold-out run at the Toronto Fringe Festival, join us once again for an evening of 3 short plays in 3 surprising locations...

Limited Engagement: October 13-23, 2016

THE STRONGER a monologue by August Strindberg
in a new version by Julie Tepperman

PLAY by Samuel Beckett

WHAT DOESN'T KILL YOU... a new monologue by Julie Tepperman

Directed by Aaron Willis

Featuring: Mayko Nguyen, Julie Tepperman & Andy Trithardt
with Sheila Ingabire-Isaro

Set & Lights: Nick Blais
Costume Design: Michelle Tracey
Sound Design: Andy Trithardt
Production Assistant: Nevada Banks
Set Build: Marcus Jamin
Photography: Neil Silcox

Link: http://theunending.bpt.me/
FB: https://www.facebook.com/events/1761786880760655/


---


Halmstad

Från Damaskus – Vandringsdrama i August Strindbergs fotspår.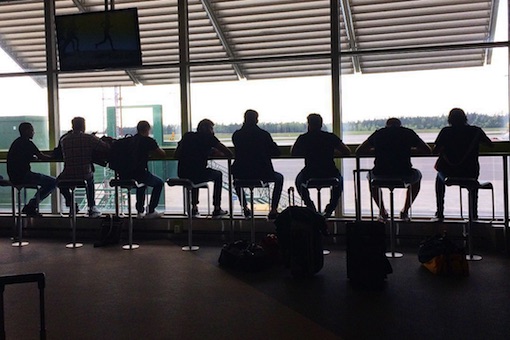 Till Damaskus av Strindberg blir Från Damaskus av Strindberg, gruppen och Margareta Ek.

Pjäsen använder sig av Strindbergs rollkaraktärer så som Damen och den Okände. Båda har flytt, han från krig, hon från västvärldens ytlighet. De träffas och går genom svårigheter, minnen och möten tillsammans på livets landsväg mot en gemensam framtid.
Möjligheten och spänsten i Strindbergs drama är märkligt nutids anpassat. Scenindelningarna stämmer mycket väl överens med den vandring en asylsökande idag möter i Sverige. Vi vill skildra inte främst ett integrationsarbete utan en konstnärlig process som genom en klassisk text för oss närmare varandra samt hjälper till att bygga det nya samhället.
Gruppen Väntrummet är en teatergrupp som består av aktörer från Syrien, Palestina, Eritrea och Sverige. De har under sin korta tid som grupp (6 månader) redan gjort en pjäs som heter Vart är vi på väg som spelats på olika ställen. Mötet med publik har sporrat gruppen att gå in på djupare och svårare dramatik med en komplexitet som är en utmaning både för aktörer och publik. Ett konstnärligt arbete på riktigt.


From Damascus – a journeying drama in the footsteps of August Strindberg

To Damascus by Strindberg becomes From Damascus by Strindberg, the group Väntrummet, and Margareta Ek.

The play makes use of Strindberg's characters, such as the Lady and the Unknown. Both of them have fled, he from war, she from the superficiality of the Western world. They meet, go through hardships, memories and meetings together on life's road towards a mutual future.
The possibility and resilience in Strinberg's drama is strangely well suited for present times. The way the scenes are divided correspond well with the path that asalym seekers are confronted with in Sweden today. First and foremost we do not aim to depict an integration process, but instead an artistic process, that with the help of a classic text brings us closer to each other, as well as help build a new society.
The group Väntrummet is a theatre group consisting of actors from Syria, Palestine, Eritrea and Sweden. During their short time as a group (6 months), they have already done a play titled Where are we going, which has been performed in a number of different locations. Meeting the audiences has motivated the group to endeavour into deeper and more complex forms of drama, challenging both actors and audience. A work that is truly artistic.

Link: http://dramalogen.se/event/vantrummet/


---



Buenos Aires, Argentina

Solo Strindberg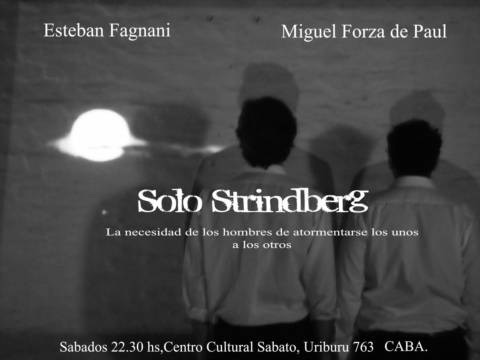 Martes, 25 de Octubre de 2016

Espectáculo teatral inspirado en la poética del autor August Strindberg. El propósito es experimentar sobre el difuso límite de la representación teatral utilizando su poética como disparador. Strindberg es solo la excusa para desarrollar un ceremonial absurdo, crudo y donde la ilusión de la ficción se rompa premeditadamente.

En la obra construye un espacio simple, minimalista. Se confunden la realidad de los actores, la del autor y la de los espectadores. Y en la simulación del teatro surge la única verdad posible. Una verdad pequeña, efímera y provisoria. El duelo verbal es el mero motor de la representación. El lenguaje se revela como un mero mecanismo de manipulación, y trampa, de los hombres.

La historia
Con el pretexto de escribir una nueva obra, un autor atormentado decide encerrarse, con la única compañía de sus fantasmas. La historia escrita cuenta la lucha de dos hombres que se empeñan en demostrarnos que las leyes y los valores morales son meras interpretaciones.
Los actores intentar representar esa historia y terminan presentando los resortes de la creación. La representación se presenta cruda, austera. La ilusión se desdibuja; y sin nada que los contenga, la verdad les estalla con violencia en la cara.

Link: http://www.alternativateatral.com/obra41664-solo-strindberg


---


Buenos Aires, Argentina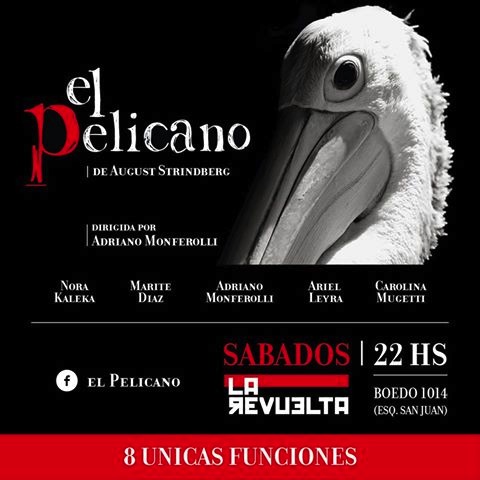 el Pelicano

Dirección: Adriano Monferolli

Estreno sábado 10 de septiembre

August Strindberg nos cuenta esta historia situada en 1907, acerca de una familia en la cual el padre acaba de fallecer y la hija, Gerda, se casó hace pocos días con un militar llamado Axel. Éste, que parece tener con su suegra, Elisa, una relación más que familiar, la homenajeó con unos versos nupciales basados en una antigua leyenda europea, que la comparaban con el pelicano, que cuando ya no tiene más alimento para ofrecer a sus crías, se hiere en el pecho para darles de su propia sangre.
Ficha técnico artística

Idea: Cecilia Martinez
Traducción: Francisco Javier Uriz Echeverria
Actúan: Marité Díaz, nora kaleka, Ariel Leyra, Adriano Monferolli, Carolina Mugetti

Vestuario: Maria Justina Hornos
Diseño de luces: Leandro Ariel Perez
Asistencia de dirección: Antonella Lucaioli
Producción: Cecilia Martinez


Web: https://www.facebook.com/events/1757801564470029/
Duración: 80 minutos

Avenida Boedo 1014, 1436 Ciudad de Buenos Aires, Argentina

Link: http://www.alternativateatral.com/obra43816-el-pelicano
& FB: https://www.facebook.com/El-Pelicano-1134863973238757/


---


St. John (NL), Canada

St. John's Shorts
- A Festival of Short Plays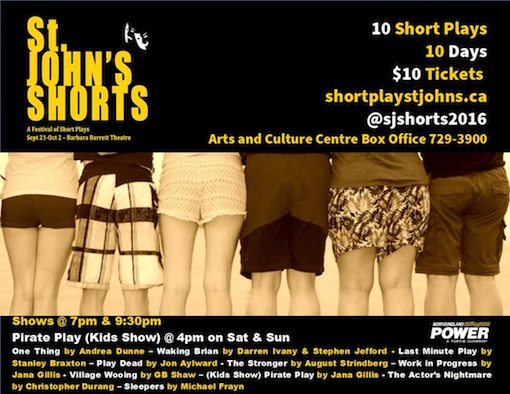 ​The Stronger
by August Strindberg

Directed by Jacqueline Hynes

Starring Monica Walsh &
​Natalia Hennelly

In a women's cafe on Christmas Eve, Mrs. X crosses paths with Ms. Y. The two actresses, once friends, negotiate the interaction that after some time, has left many questions unanswered. The Stronger is a Swedish Play written in 1889 that consists of one scene where the character Mrs. X speaks and the character Miss. Y is silent.

September 22nd, 7:00pm
September 23rd, 9:30pm
September 29th, 9:30pm
October 1st, 7:00pm

Link: http://www.shortplaystjohns.ca/2016.html


---


St. Louis (MO), USA
The Black Rep



Miss Julie, Clarissa and John
by Mark Clayton Southers
Inspired by August Strindberg's groundbreaking 1888 naturalistic drama Miss Julie, Mark Clayton Southers relocates the action from Sweden to a Reconstruction-era Virginia plantation.The dangerous attraction between the landowner's daughter and his top servant takes on new shades as its taboo nature expands from crossing boundaries of social class to also encompass racial lines. The situation is heightened further by Southers' extensive development of the third onstage character from Strindberg's play, who in this searing version becomes central to the conflict through her identity as the mulatto daughter of a slave woman. The result of the Midwest premiere production is an intense struggle that illuminates cultural dynamics of two key moments in U.S. history: then and now.
The Black Rep's presentation of "Miss Julie, Clarissa and John" continues through Sunday, September 25 at Washington University's Edison Theatre, 6445 Forsyth. For more information, visit
www.theblackrep.org
or call
(314) 534-3810
.
Link:
http://www.theblackrep.org/2016-06-06-18-16-30/2016-05-11-19-54-47/miss-julie-clarissa-and-john
---


London, UK

BAZ Productions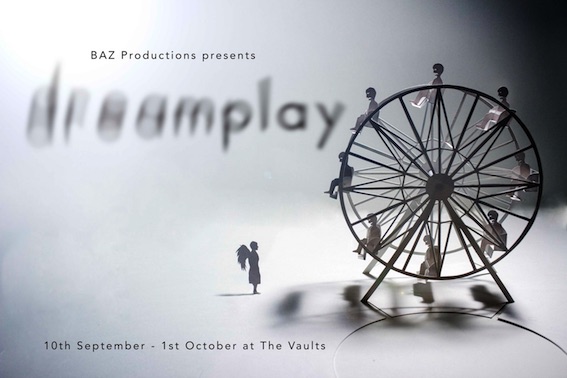 dreamplay
after Strindberg - script by Sarah Bedi and the company

The Vaults, Waterloo

10th September - 1st October 2016

A mysterious woman arrives on Earth, intent on uncovering the truth about human suffering. Her dream-like quest leads her through shifting landscapes and into contact with a host of disturbing characters as she searches for the ever elusive Door, behind which she is certain the answer lies ... Can she discover the unconscious truth and return home? BAZ brought its unique brand of magic to the Southbank, inviting audiences to an exploration of dreams, desires and anxieties in a re-imagining of Strindberg's epic play in the tunnels underneath Waterloo Station.

Cast: Colin Hurley, Michelle Luther, Laura Moody, Jade Ogugua & Jack Wilkinson

Director: Sarah Bedi

Dramaturg: Emma Luffingham
Scenographers: Naomi Kuyck-Cohen & Joshua Gadsby
Music: Laura Moody
Choreography: Fionn Cox-Davies
Stage Manager: Libby Spencer
Producer: Georgina Bednar
Associate Producers: Liz Counsell and Catherine Bailey
PR: Chloe Nelkin
Digital Marketing & Blogging: Jessica Bailey
Trailer: Paul Biver
Trainee Directors: Liz Bacon, Jessica Bailey and Stephen Lloyd

Link: http://www.bazproductions.co.uk/past-productions/#dream-play
& http://www.thevaults.london/dream-play


---



Philadelphia (PA) USA

Wild Plum Productions



Say No More

say no more festivalSay No More is presented by Wild Plum Productions at the Jed Williams Gallery on Bainbridge Street September 15, 16, 17 at 7:30. This tweaking of Strindberg's The Stronger takes the classic play of two women (the speaker and the listener) locked in battle over one man. Who is stronger? Speech or silence?

Sept 15 at 7:30pm
Sept 16 at 7:30pm
Sept 17 at 7:30pm

$10 / 30 minutes

Wild Plum Productions is a small group of players who are interested in doing high quality work on a low budget. In the last few years members of this group have worked with other companies, but still return to further the "ripening" of Wild Plum. Two years ago they presented The Yellow Wallpaper as part of the Fringe 2014. This year they are giving Strindberg's class, The Stronger, a new look with some additional dialog as well as an update in time. Wild Plum does not aim to please. It aims to elicit thought.

Jed Williams Gallery
615 Bainbridge Street
Philadelphia , PA 19147 United States

Link: http://fringearts.com/event/say-no-more-3/


---



New York (NY), USA

The Matthew Corozine Studio Theatre, located at 357 West 36 Street, Suite 202.

Miss Julie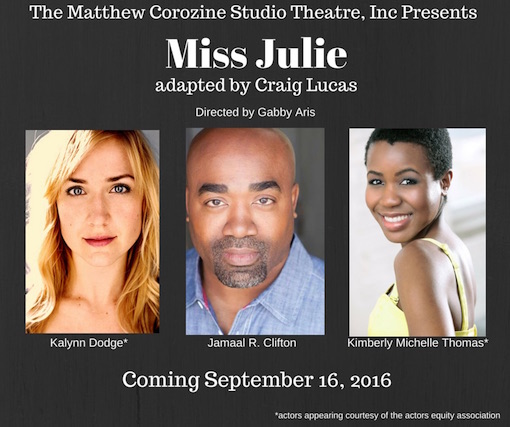 September 16 through October 1 on Fridays and Saturdays at 8pm and Sundays at 5pm. All tickets are $18.00


The Matthew Corozine Studio Theatre
357 West 36 Street, Suite 202.

Link: http://matthewcorozinestudio.com/theater-rentals/


---



Malmö

Moomsteatern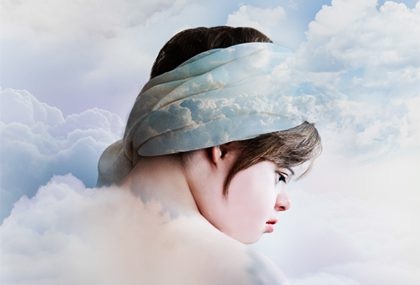 Ett Drömspel
Av August Strindberg

sept - 4 dec.

Guden Indras dotter kommer ned till jorden för att uppleva människornas livsvillkor och upptäcker: "Det är synd om människorna".

Ett Drömspel av August Strindberg, med bearbetning och regi av Pelle Öhlund och Nina Jemth kommer att ha internationell premiär på Hijinx Unity Festival i Cardiff, Wales i juni 2016. Svensk premiär blir det på Moomsteaterns scen i början av september, så under hösten 2016 kan ni uppleva Ett Drömspel i Malmö! Föreställningen är gjord inom ramen för vårt europeiska samarbetsprojekt, Crossing the Line. I januari 2017 reser vi till Roubaix i Frankrike för att spela Le Songe på vår Crossing the Line Festival. Mer om projektet och festivalen hittar ni på crossingtheline.eu

Ensemble:
Frida Schriver – Indras dotter
Ronnie Larsson – Officeren
Pelle Öhlund – Glasmästaren, Terapeuten
Dennis Nilsson – Fadern, Sufflören, Advokaten
Therese Kvist – Modern, Portvakterskan, Fula Edit
Gunilla Ericsson – Lina, Affischören, Kristin
Nina Jemth – Cowboy, Diktaren, Den blinde
Niclas Lendemar – Magistern, Medicinaren, Han
Frida Andersson – Balettflickan, Nils, Filosofen, Hon
Malin Stegerling – Siris röst
Therese Hedelius – Scenarbetare
Samt en hel rad andra drömska figurer.

Produktion:
Regi, bearbetning & scenografi: Nina Jemth & Pelle Öhlund
Musik: Jan-Erik Sääf
Kostym & video: Signe Krogh
Ljusdesign: Hans C Roupe
Ljuddesign: Martin Kullberg
Skräddare: Emma Dock
Inspicienter & sminköser: Malin Stegerling & Therese Hedelius
Tekniker & skådespelarcoach: Erik Almgren
Dekormålare: Mats Nilsson
Teknikpraktikant: Elin Hällje Persson
Skådespelarcoach: Kenneth Ålander
Bombard, svensk säckpipa: Erik Ask-Upmark
Nyckelharpa: Anna Rynefors
Övriga instrument: Jan-Erik Sääf
Fotograf: Bodil Johansson
Grafisk formgivning: Sandra Johansson
Producent: Anna Gustafsson

Länk: http://moomsteatern.com/forestallningar/ett-dromspel-var-och-host-2016/


---



Mexicó

Teatro Sanchez Aguilar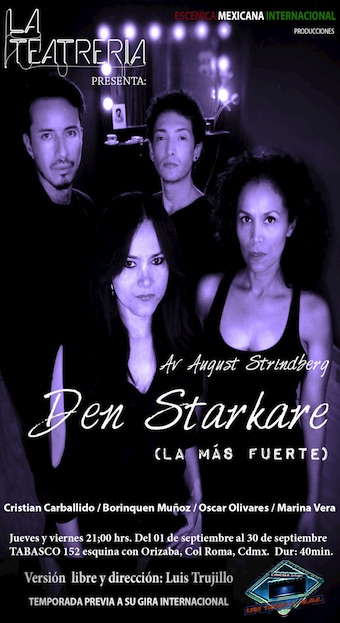 Den Starkare "La más fuerte"

Dirección / Versión libre: Luis Trujillo

El espectáculo…
Un conflicto dramático centrado en la guerra de los sexos, la lucha por el poder y el conflicto de voluntades, muestra el encuentro y entre dos mujeres en la víspera de Navidad. Ambas son actrices y en algún momento fueron amigas, una es la esposa y la otra la amante y se enfrentarán por amor. Mientras una realiza una serie de confesiones compulsivas, la otra escucha en silencio lo que tenga que decir.

FICHA ARTÍSTICA

Elenco: Señora X: Borinquen Maribel / Señorita XX: Oscar Olivares / Señorita Y: Marina Vera / El director: Christian Carballido

Producción ejecutiva: Borinquen Maribel / Luis Trujillo
Vestuario: Gabriela Ayala
Asistente de producción: Patricia Williams
Traductor idioma Sueco: Pontus Wallenborg / Malin Eckart
Traductora idioma Inglés: Jennifer Suarez

Sala Zaruma
Fiartes
Domingo 28 de agosto a las 18h00
Valores: $15
Categoría: Teatro
País: México
Duración: 45 minutos
Clasificación: Todo público

Todos los jueves y viernes de Septiembre, 9:00 pm en el espacio ubicado en Col Roma, (Tabasco 152) La Teatrería".

Link: http://teatrosanchezaguilar.org/2016/08/01/den-starkare-la-mas-fuerte/


---



North Bennington (VT), USA

Living Room Theatre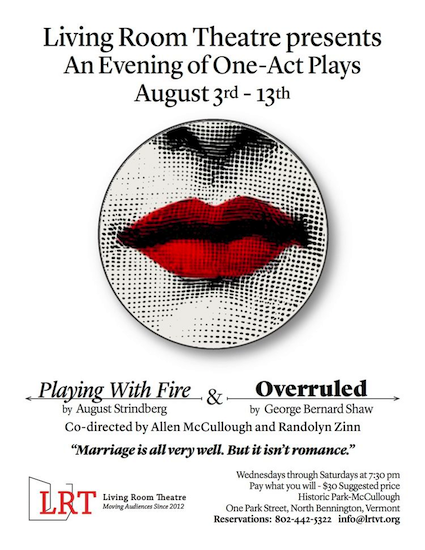 An evening of two comic one-acts by

August Strindberg and George Bernard Shaw.
"Playing with Fire" and "Overruled".

August 3 - 13 (Wednesdays thru Saturdays)

Link: http://www.lrtvt.org/previous-productions/


---


Rock Hill (SC), USA

Shakespeare Carolina Presents "Miss Julie" at Winthrop University

August Strindberg's "Miss Julie."

July 28-31, Aug. 4-7

This "upstairs, downstairs" story explores the dark romance between the young countess Miss Julie (Caitlin Byrne, Summerville, South Carolina) and her father's footman, Jean (David Hensley '08). Jean's fiancée Kristin (Gayle Taggart, Charlotte, North Carolina) adds further intriguing dynamics to Miss Julie's venture upon the edge of an emotional precipice.

Performances began July 28 and will be held July 28-30 and Aug. 4-6 at 8 p.m. with matinees on July 31 and Aug. 7 at 3 p.m. in the Johnson Studio Theatre

Seating is limited. Tickets are $10 for students with ID and $15 without. They can be purchased at the box office one hour prior to performance or online at www.shakescar.org. For more information, contact Chris O'Neill, managing artistic director for Shakespeare Carolina, at shakescar@gmail.com.

Link: http://www.winthrop.edu/news-events/article.aspx?id=45038


---



Växsjö

Teleborgs Slottspark

Dramatörerna



Fröken Julie

Premiär 17:e juli

August Strindbergs klassiker Fröken Julie handlar om den unga kvinnan Julie,

som lever under sin far Grevens beskyddande vingar. Hon finner sig fången i en farlig katt- och råttalek med den, till synes, välbereste betjänten Jean. Han i sin tur är trolovad med hushållerskan Kristin. Leken tar farliga vändningar mellan hopp och förtvivlan, makt och lust - en lek vars innehåll pendlar mellan liv och död.

Nytt för Dramatörerna i år är att vi spelar sommarteater utomhus. Missa inte chansen att se denna klassiker i en autentisk slottspark i sommar.

I rollerna:
Sanne Tegvall - Fröken Julie
Eric Dernegård - Jean
Annika Kaffei - Kristin

Speltid: ca 2h ink paus.

Länk: http://dramatorerna.se/fr%C3%B6ken%20julie.html


---


Märsta

Teater Domestique
Sommarteater på Steninge Slottsgalleria

8 juli 2016 - 31 juli 2016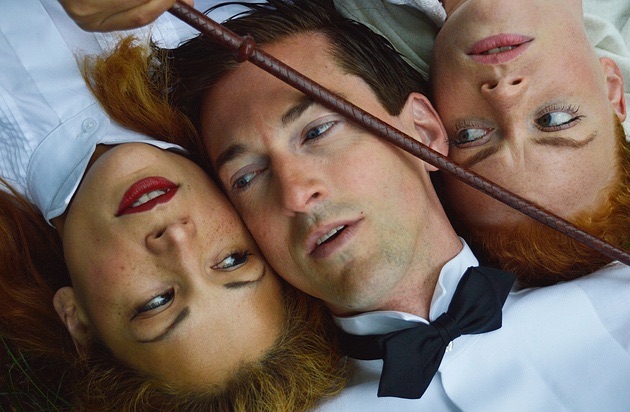 Fröken Julie

Delar du inte värdegrunden är du dödens! En kvinnas utsläppta hår och diskret blottade lår ställer henne inför risken att bli bespottad. För den begår ännu allvarligare sedlighetsbrott kan följderna bli ödesdigra. En gränsöverskridande Julie ställs mot en korrekt Kristin och utnyttjas av betjänten Jean. "Som den mellan man och kvinna", uttrycker Jean i pjäsen skillnaden mellan honom och Julie. Det är en väsensskillnad, tycks han mena. Att de till sin natur är olika. Sommarens uppsättning av Fröken Julie handlar ett brott mot en kultur och dess konsekvenser.

Regi: Michael Riise
I rollerna: Malin Arvidsson – Rasmus Dahlstedt – Rebecca Kaneld
Scenografi: Lars-Erik Hedendahl Grafisk design: Jonas WE Andersson
Violin: Karin Egerhag Statister: Göran Holm – Peter Hallam

Adress
Steninge Slottsgalleria
Steninge Sottsväg 141
195 91 Märsta

Biljettinfo
Pris: 250 kr vuxna, 195 kr för pensionärer och studenter
Biljetter köpes på kulturbiljetter.se https://kulturbiljetter.se/evenemang/fr%C3%B6ken-julie-p%C3%A5-steninge-slott-2353

Länk: http://teaterdomestique.se/
& http://destinationsigtuna.se/evenemang/sommarteater-pa-steninge-slottsgalleria/


---


Avignon, France

Festival OFF d'Avignon

LÈVE TOI ET JOUE ! PRÉSENTE :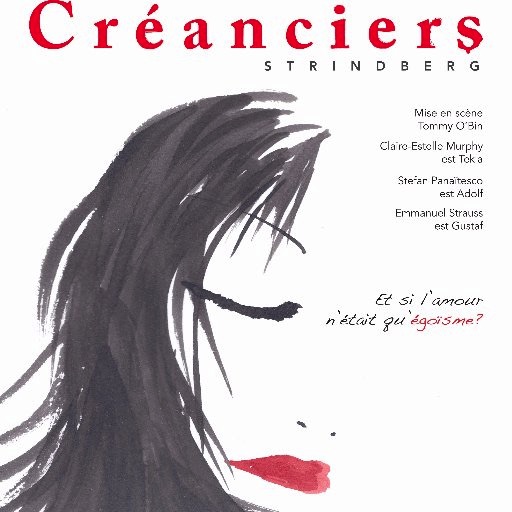 CRÉANCIERS
d'August Strindberg

du 7 au 30 juillet 2016

Tous les jours à 12h au Théâtre Cabestan Avignon
- relâche les mardis -

!!! Couturière exceptionnelle mercredi 6 juillet à 12h !!!

Créanciers d'August Strindberg est un vaudeville dramatique en huis-clos, intense et surprenant.

Avec
Claire Estelle Murphy dans le rôle de Tekla
Stefan Panaïtesco dans le rôle de Adolf
Emmanuel Strauss dans le rôle de Gustaf
Mise en scène Tommy O'Bin

Dans le salon d'un hôtel d'une station balnéaire, deux étrangers discutent à bâtons rompus depuis plusieurs jours. Le plus jeune est un peintre qui s'est disputé avec sa femme et attend, inquiet, son retour; tandis que l'autre, un homme de lettres et d'expérience, est simplement de passage. Au fil du temps et de la conversation, le peintre se livre de plus en plus à son nouvel ami, jusqu'à évoquer ses problèmes les plus intimes...

La compagnie, présentait CRÉANCIERS l'hiver dernier à Paris au Théâtre Montmartre Galabru, et signe cet été sa première édition au Festival OFF d'Avignon.

Durée : 1h20
Adresse :
Théâtre Le Cabestan
11 rue Collège de la Croix, 84 000 AVIGNON

Tarif : 15€
Tarif réduit : 10€ (festivaliers, moins de 18 ans)
GRATUIT : mercredi 6 juillet à 12h Couturière Exceptionnelle ouverte au public

Link: http://www.avignonleoff.com/programme/2016/par-titre/c/creanciers-17786/


---


Sundborns Teater spelar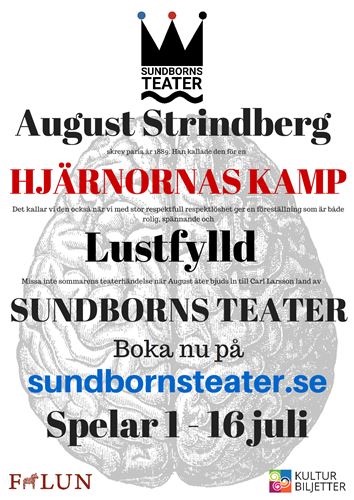 Hjärnornas kamp
En fri tolkning av Paria som August Strindberg själv beskrev som hjärnornas kamp, själarnas strid.

1-16 juli.

"I en stuga på landet tvingas de nyfunna vännerna inse att ingen av dem var den de utgjort sig för att vara. När maskerna faller förvandlas vänskapen till en maktkamp som bara en går segrande ur. Men kan det vara en vinst att förlora en vän?"

Regi: Jon Karlsson
I rollerna: Jon Karlsson, Mattias Åhlén.

Scenografi: Sara May Kahl
Ljud och ljus: Gum Viktor Ohlsson


Länk: http://www.sundbornsteater.se/

----------------



Roslagen

Kullehusteatern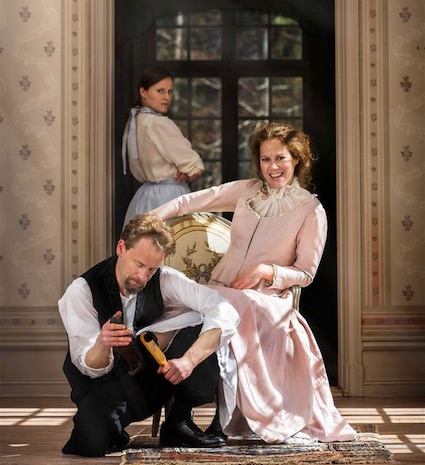 Fröken Julie
av August Strindberg

29 juni-16 augusti

Regi: Mikaela Ramel

I rollerna: Tina Råborg, Mattias Silvell, Suzanna Dilber

Musik: Henrik Lörstad


Premiär Gregersboda gård 29 juni kl 19


Link: http://kullehusteatern.se/forestallningar/


---


Frankfurt am Main, Deutschland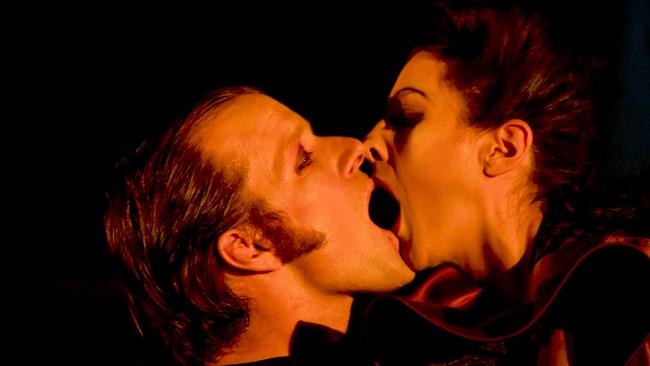 Totentanz
August Strindberg
Aus dem Schwedischen von Heiner Gimmler

Premiere 14. Juni 2016

Regie Daniel Foerster

Bühne: Julia Scheurer
Kostüme: Ellen Hofmann
Dramaturgie: Henrieke Beuthner
Besetzung: Constanze Becker, Alexandra Lukas, Michael Benthin, Oliver Kraushaar

Ist das die Vernichtung?
Über zwanzig Jahre ist es her, dass Alice und Edgar sich die ewige Treue geschworen haben, bis der Tod sie scheidet. In der Zwischenzeit ist ihnen die Ehe zum Gefängnis geworden, der Alltag zur Hölle und der Tod ist noch so fern. Also gilt es, sich die Wartezeit zu verkürzen in einem fortwährenden Spiel ohne Regeln und Grenzen, durch die jahrelange Gewöhnung aneinander sind sie sich schutzlos ausgeliefert. Als ihr Jugendfreund Kurt auftaucht, wirkt er wie ein Brandbeschleuniger auf ihr Spiel an der Schwelle zum Wahnsinn.
August Strindberg hat mit seinem »Totentanz« ein Stück über die lustvolle und verzweifelte Zerfleischung zweier Menschen geschrieben, die nur der Tod aufhalten kann. Aber immerhin: diese Toten tanzen noch. Daniel Foerster, der in der Box Strindbergs »Fräulein Julie« kraftvoll und abgründig inszeniert hat, widmet sich nach dem leidenschaftlichen Kennenlernen nun dem grausamen Tanz des Alltags einer Ehe.

Das REGIEstudio am Schauspiel Frankfurt wird ermöglicht durch

1 Stunde 40 Min., keine Pause

Do 24.11.2016 19.30 Uhr – 21.10 Uhr
19.00 Uhr, Einführung im Chagallsaal
Sa 17.12.2016 19.30 Uhr – 21.10 Uhr
19.00 Uhr, Einführung im Chagallsaal

Link: https://www.schauspielfrankfurt.de/spielplan/totentanz/


---


Newcastle-upon-Tyne, UK

Northern Stage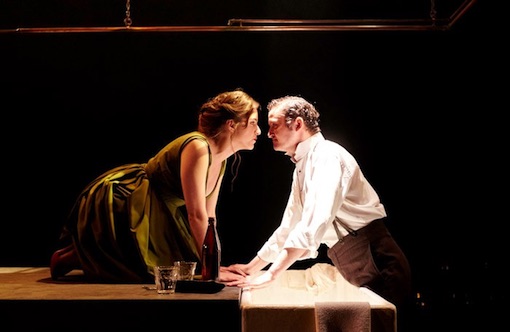 Julie
August Strindberg (original), Zinnie Harris (adaptation)

Director
Rebecca Frecknall

Fri 3 - Sat 18 Jun
7.30pm

Julie, the young and complicated mistress of the estate, is drawn into a dangerous tryst with her father's butler, John. In the oppressive heat of Midsummer's night, the couple hurtle towards an explosive conclusion that will shake them and the existing order to its core.
Zinnie Harris's thrilling version of August Strindberg's masterpiece, Miss Julie, updates the story of passion, compulsion, love and hate.

Directed by Northern Stage's resident director and winner of the Regional Theatre Young Director's scheme, Rebecca
Frecknall.

Cast includes
Pearl Chanda, Michael Grady-Hall, Rona Morison

Tickets: £14.50

Julie can be seen at Northern Stage from June 3-18. Tickets: www.northernstage.co.uk or call 0191 230 5151.

---

FRANCE - Paris 11è

77, rue de Montreuil - Paris 11è

Metro
• Nation: lignes 9, 1, 2, 6 (sortie Bd Diderot)
• Rue des Boulets: ligne 9
• Faidherbe Chaligny: ligne 8


RER A Nation (sortie Bd Voltaire)

Station Velib' 93 rue de Montreuil
Station Autolib' 130 Bd Voltaire
Parking face au 96 bd de Picpus, Paris 12e

Notre salle est accessible aux personnes à mobilité réduite.
Afin de faciliter votre placement en salle, merci de nous prévenir par téléphone.

Mademoiselle Julie
August Strindberg - Traduction Elena Balzamo

C'est la nuit de la Saint Jean !
Alors que la fête bat son plein dans la grange du château,
Julie et Jean se font des confidences dans la cuisine.
Désinhibés, la jeune aristocrate et son valet se lancent dans une parade amoureuse,
repoussant toujours plus loin leur relation déjà ambigüe.
L'aventure d'un soir met fin à l'illusion sentimentale et laisse place à la peur.
Mentir ou fuir ?

Une production de la compagnie Le Fil en trop(e)


Mise en scène : Lydie Navez
Avec Olivier Clerc, Sofia Efraimsson, Sarah Monjaret, Antoine Cantin (violon alto) –
Musique Alexandre Le Nagard - Lumière Marin Peylet –
Costumes et scénographie : Mélodie Alves

Tarifs: 16 € - Tarif reduit: 12 €
Durée: 95 mn

Contact

Par téléphone
09 52 44 06 57
du Mardi au Vendredi
de 10h à 12h et 13h à 18h

Par email
contact@comedienation.fr
---


Stockholm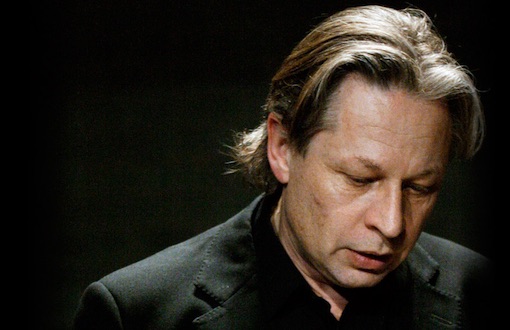 Paralysie générale redux

Nypremiär: 28 oktober, Elverket
Längd: 1 timme 15 minuter utan paus

Texter av August Strindberg i urval och bearbetning

"Eftersom samhället är byggt på brutna överenskommelser, det vill säga lögner, har de ursprungligen enkla förhållandena blivit så invecklade, att den offentliga lögnen blivit en stående nödvändighet, en slags tyst överenskommelse, som inte utan stora vådor kan brytas."

August Strindberg var så mycket och uttryckte så mycket om sin tid och samhället. Hans dramer har en särställning på svenska teaterscener, men vad händer när man gör scenkonst även av Strindbergtexter som inte är pjäser? Frågan fick ett svar när skådespelaren Reine Brynolfsson och regissören och dramatikern Jacob Hirdwall pusslade ihop texter från en mängd håll ur författarens digra produktion – framför allt hans brev och noveller – och skapade en ny text utifrån detta material. Det blev till monlogen Strindberg aldrig skrev. Nu åter på Dramaten för första gången sedan urpremiären 2004.

"Vad fan skulle jag här att göra?
Jag bara undrar, vad fan skulle jag här att göra?"

Medverkande: Reine Brynolfsson

Regi Jacob Hirdwall och Reine Brynolfsson
Ljus Anders Östberg
Kostym Barbro Hellsing
Förlag Nordiska Aps

Link: http://www.dramaten.se/Repertoar/paralysie-generale-redux/


---



Stockholm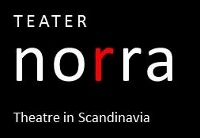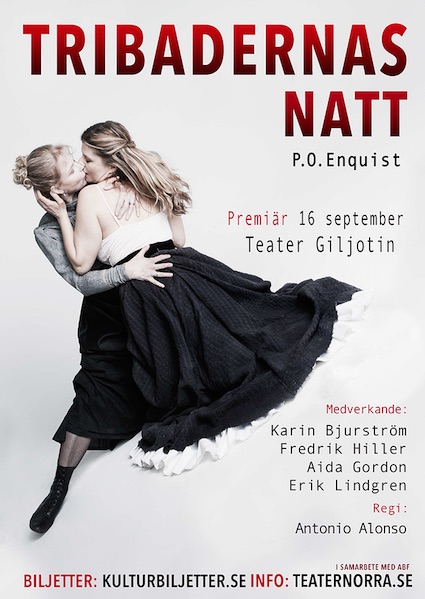 BILJETTSLÄPP Till

TRIBADERNAS NATT!

Det är drygt tjugo år sedan vi satte upp P.O Enquists pjäs Tribadernas Natt första gången på Nyköpings Teater och nu är det dags igen, nu med en ny ensemble och en ny regissör. Premiären är den 16 september på Teater Giljotin. Speldatum är dessutom 17, 18, 21, 23, 26, 28, 29 och 30 september.Det är drygt tjugo år sedan vi satte upp P.O Enquists pjäs Tribadernas Natt första gången på Nyköpings Teater och nu är det dags igen, nu med en ny ensemble och en ny regissör.

Premiären är den 16 september på Teater Giljotin.

Speldatum är dessutom 17, 18, 21, 23, 26, 28, 29 och 30 september.

För information om föreställningen och för att köpa biljetter gå in på vår hemsida:www.teaternorra.se


---


FADREN
AV AUGUST STRINDBERG
Premiär 2 september 2016
Klarascenen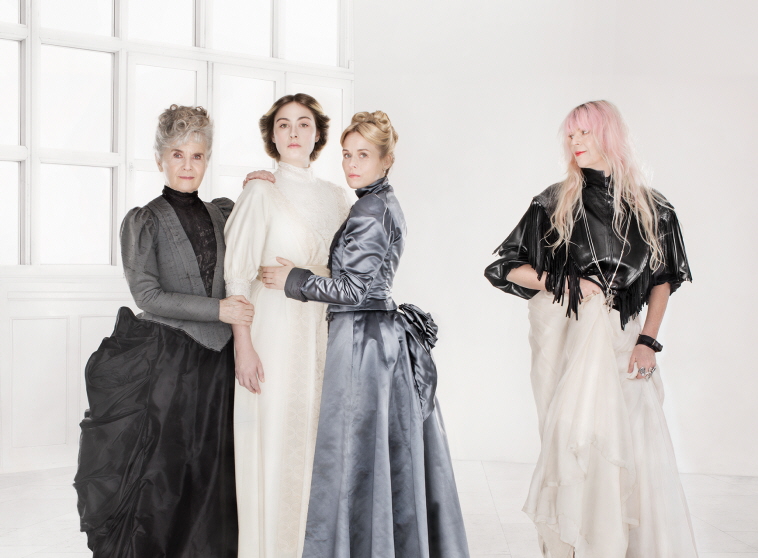 Strindbergs rasande idédrama från 1887, ackompanjerat av en kvinnokör ledd av Kajsa Grytt.
Helena af Sandeberg och Ville Virtanen gör rollerna som det stridande äkta paret.
Ryttmästaren har planer för sin dotter Berta – hon ska bli lärarinna. Ett yrke som passar en kvinna i den händelse hon förblir ogift.
Bertas mor Laura vill något helt annat men har, som ryttmästaren påpekar, "avträtt sina rättigheter" i och med äktenskapet.
Nu är mannen hennes förmyndare. Och hon själv utan makt.
Laura ger inte upp. Hon är Bertas mor. Men hur säker kan ryttmästaren vara på att han är hennes far?

Fadren är August Strindbergs rasande idédrama – ett personligt färgat debattinlägg från 1887.
Om mannen som offer för kvinnans list och manipulation.

MEDVERKANDE PÅ SCENEN

Ryttmästaren Ville Virtanen
Laura Helena af Sandeberg
Bertha Josephine Kylén Collins
Doktor Östermark Elisabet Carlsson
Pastorn Samuel Fröler
Amman Anita Wall
Nöjd Bahador Foladi

Medverkande musiker Kajsa Grytt

PRODUKTION

Av August Strindberg
Regi Mellika Melouani Melani
Scenografi Lars Östbergh
Kostym Maria Geber
Ljus Bengt Gomér
Mask Ulrika Ritter
Ljud Michael Breschi
Musik Kajsa Grytt
Koreograf Örjan Andersson
Mera info se länk ; http://kulturhusetstadsteatern.se/Teater/Pjaser/2016/Fadren/
---



Norrköping

Kvartersteatern

Happy Now!!! ett drömspel med dans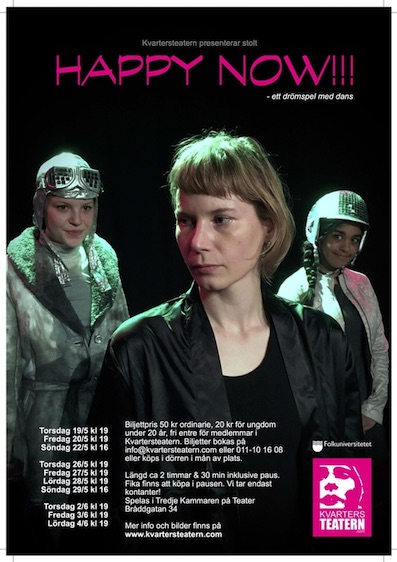 Är du inne i en deppig period? Plågas du av mörker? Känns livet meningslöst och trist? "HAPPY NOW!!!" hjälper mot allt från vinterdeppighet till allvarligare djupdepressioner och brustna hjärtan. "HAPPY NOW" fyller ditt liv med ljus och glädje. "HAPPY NOW" får dig att känna mening och livslust igen. Kom och se "HAPPY NOW!!!" för att ta den raka enkla vägen direkt till himmelriket!
Vår huvudperson befinner sig i en livskris och funderar på om livet är värt att leva eller inte, när ett reklamblad med ett annorlunda erbjudande dyker upp. Huvudpersonen laddar ner HAPPY NOW- appen, som lovar snabb och varaktig lycka och tas med på en galen resa i jakten på kärleken, karriären och meningen med livet.

Vi avslutar spelåret på topp, med vår största satsning detta år, dansdrömspelet "HAPPY NOW!!!", baserad på Strindbergs "Himmelrikets Nycklar", på temat att söka efter lycka och att vara en lyckad människa. Kom och se Kvartersteaterns proffsensemble tillsammans med tre fantastiska dansare i en skruvad, fartfylld, färgsprakande, rolig och tragisk historia i två akter!

Manus: Anna Nygren
Regi & koreografi: Frida Nyström
Kostym: Emiilie Keijser

Spelas i Tredje Kammaren, Bråddgatan 34;

Torsdag 19 maj kl 19- Premiär!
Fredag 20 maj kl 19
Söndag 22 maj kl 16

Torsdag 26 maj kl 19
Fredag 27 maj kl 19
Lördag 28 maj kl 19
Söndag 29 maj kl 16

Torsdag 2 juni kl 19
Fredag 3 juni kl 19
Lördag 4 juni kl 19

Föreställningen är ca 2 tim 30 min lång inklusive paus. Fika finns att köpa, ta med kontanter då vi inte tar kort!

Biljetter bokas på info@kvartersteatern.com eller tel 011 10 16 08 eller köps i dörren i mån av plats.

Välkommen!

http://www.kvartersteatern.com/repertoar.html


---


España, Madrid

Off de la Latina

LA FUERZA


Espectáculo compuesto por dos piezas del autor sueco August Strindberg.

En "La más fuerte", el encuentro de la Señora X y la Señorita Y el día de Nochebuena, será el punto de partida para indagar en el choque del ser frente a su máscara. La resistencia y la renuncia se dan la mano en una pieza sobre el significado de lo útil, el miedo al vacío y el teatro.

En "Paria", el Señor X y el Señor Y se enfrentarán en un juego de manipulación, subconsciente e incluso ternura.

¿Qué es la fuerza?

Vie 27 Mayo 2016
Sala: Cava Baja

Entradas: 1
Sesión: 20:00
Total: 10,00€

Viernes 20h
Tragicomedia / 60 min / +18

Link: http://offdelalatina.com/espectaculo/la-fuerza/2016-05-27/


---

Trosa riksteaterförening

Soppteater - Kärlekssagan mellan August Strindberg och Harriet Bosse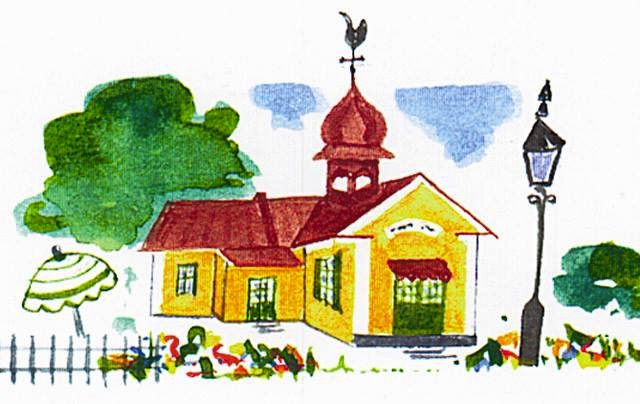 "Så lade han sina händer på mina axlar och frågade:
Vill ni ha ett litet barn med mig, fröken Bosse?
Jag neg och svarade helt hypnotiserad:
Ja Tack!
Och så var vi förlovade."

Medverkande: Maria Hjalmarson och Hans Wigren

Datum: 2016-06-04
Tid: 12:30
Plats: Trosa, Antons krog

I biljettpriset till denna föreställning ingår soppa, bröd och kaffe.
250 kronor utan scenpass, 230 kronor med scenpass

Länk: http://trosa.riksteatern.se/



---



Lima, Peru



EL PELÍCANO de August Strindberg

desde el 06 de mayo hasta el 29

"El Pelícano: el fracaso de la familia."

La historia transcurre en una ciudad mediana de la Suecia de finales del siglo XIX y se centra en las relaciones personales que se mantienen entre los miembros de una familia, en la que el Padre acaba de fallecer; esta muerte desencadena un gran sufrimiento para sus hijos y un incremento del desprecio que ya le profesaba su reciente viuda. Strindberg juega con el simbolismo del pelícano dentro de una falsa creencia religiosa, donde este es capaz de alimentar a sus polluelos con su propia sangre. .

La obra cuenta con las actuaciones de:
Antonella Gallart
Debra Salinas
Mauricio Lombardi
Giancarlo Pinedo
Carla Del Solar

Dirección: Jhan Paulo Mendoza Andía
Asistencia de dirección: Daniela Sosa del Rio

Entradas a la venta en Teleticket de Wong y Metro y en la boletería del teatro antes de cada función.
Pre Venta (hasta el 05 de mayo) S/. 20.00
General: S/. 35.00
Estudiantes: S/. 25.00

viernes a sábado a las 8:00 pm y domingos a las 7:00 pm.

Para mayor información, escríbenos a bauldeesmeralda@gmail.com

Teatro Mocha Graña
Avenida Sáenz Peña 107 - Barranco, Lima



---



Deutschland

Kulturschutzgebiet Projekttheater

Schauspiel von Strindberg mit Studierenden der "berliner schule für schauspiel"


Der Pelikan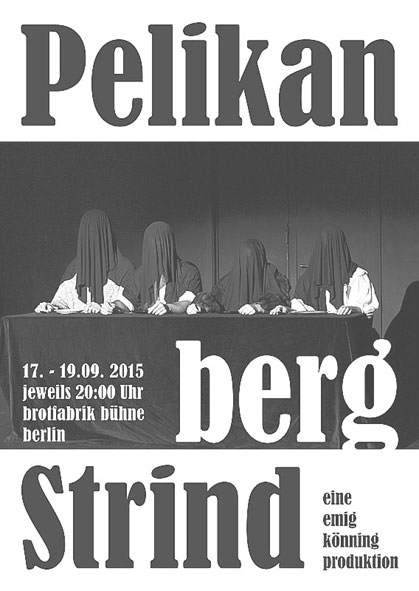 Es spielen: Anna Tilling, Nadine Pirchi, Rüdiger Kluck, Franco Gianni
Regie/Leitung: Christina Emig-Könning
Fotos: Olaf Jelinski

"Die Hölle ist die Erde, das mit aller überlegenen klugheit erbaute Gefängnis, wo ich nicht einen Schritt tun kann, ohne das Glück der anderen zu verletzen, und wo die anderen nicht glücklich werden können, ohne mir Böses zuzufügen." (A.Strindberg)

"Wenn man still sitzt, spürt man die Kälte mehr"

Da sitzt sie nun - die Familie - und trauert um den Verlust des Vaters. Ein "Muttertier", eine Tochter, ein Sohn und ein Schwiegersohn. Die Flügel des "Pelikans" schlagen um sich beim Leichenschmaus und schürfen Wunden. Tote werden lebendig und Verdrängtes macht sich Luft. Hochexplosiver Stoff wird zu Feuer.

"Alles muss verbrennen - anders kommen wir hier nie heraus!"

Als Dozentin begleitete ich die Studierenden der "berliner schule für schauspiel" Berlin schon in mehreren Arbeiten. Durch die Arbeit entwickelten sich nicht nur Handwerk, sondern vor allem ein gemeinsames Suchen und Ausprobieren verschiedener Spielweisen und eine ungeheure Lust am Spiel, am sich "Fallenlassen" mit großem Vertrauen für die Arbeit.
Daraus entstand das Projekt "Strindberg" - ursprünglich eine Arbeit während der Ausbildung. Inzwischen sind drei Spieler Absolventen und Nadine Pirchi ist kurz vor ihrem Abschluss.
Wir betrachten die Gastspielreise als Geschenk für uns und hoffen auf ein neugieriges, aufgeschlossenen Publikum, wünschen uns Lachen und Weinen und genug produktive Wut und Verzweiflung angesichts unserer bestehenden Welt ...
Christina Ernig-Könning

Preise und Karten
VVK 8€ / 5€ AK-Zuschlag: 2€

Link: http://www.projekttheater.de/Spielplan/2016/Mai/DER+PELIKAN_280.html
& http://www.schauspielschule-berlin.de/veranstaltungen/archiv/34-archiv/281-pelikan
FB: https://www.facebook.com/events/236613126703976/


---


Kranj, Slovenija

Gledališka predstava l Mladinski oder Kranj



Avgust Strindberg: Gospodična Julija


Teden mladih je tu in ker je tudi kultura kul, nas tokrat obišče Mladinski oder Kranj, ki bo premierno uprizoril Gospodično Julijo.

Režija: Ajdin Huzejrović
Dramaturgija: Ajdin Huzejrović in Lara Fortuna
Igrajo: Lara Fortuna, Benjamin Štangar, Ema Herlec

Avgust Strindberg, osrednji švedski dramatik s svetovnim glasom, je vstopil v literaturo in gledališče, ko je bil naturalizem v svetovni književnosti že na višku. V naturalistični dramatiki so ustvarili prva večja in pomembnejša dela norvežan Henrik Ibsen, šved Avgust Strindberg, za njima pa nemec Gerhart Hauptmann. Ibsen še zmeraj velja za utemeljitelja naturalistične dramatike, Stridnbergu pa je treba priznati, da jo je z nekaterimi svojimi dramami celo razvijal in poglabljal, ko jo je hrati tudi osvobajal iz meščanske konvencionalnosti, zlasti s prikazovanjem erotično seksualnih problemov. Radikalnejša kakor Ibsenova Nora je bila in tudi je Strindbergova Gospodična Julija.

Enodejanska tragedija Gospodična Julija je Strindbergov vrh po "naturalističnem gledanju" na erotični, seksualni in socialno moralni problem spolnega združenja med grofovo seksualno eksaltirano hčerko in njegovim lakajem. V njej je prikazano tudi socialno razredno nasprotje v skrajnostnem razmerju. Ker so razredno moralne razlike med svetom njene družine, to se pravi med njenim očetom grofom in lakajem, tako velike, da zazija med njo in lakajem po spolni združitvi prepad v katerega se mora Julija zrušiti, saj se je v slepi sli spozabila tako daleč, da je zapeljala lakaja in se mu tudi vdala. Julija se ne zaveda kdaj preide njeno igračkanje v grozljiv vrtinec strasti.

Vstopnina:
- predprodaja: 3 € za člane Kluba študentov Kranj, 4 € za ostale (Info točka KŠK)
- na dan dogodka: 5 € (blagajna Bazena)

Bazen Kranj
Stara cesta 25a, 4000 Kranj

Spletna stran: http://www.bazen-kranj.si/dogodki/avgust-strindberg-gospodicna-julija-gledaliska-predstava/
FB: https://www.facebook.com/events/1717070448511310/


---


Portland (OR) USA

College of the Arts: School of Theatre & Film, Portland State University

A Night of Strindberg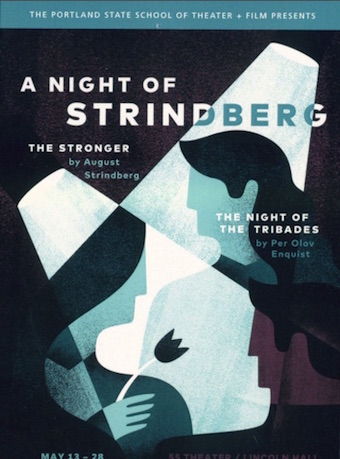 Spend an evening with the brilliant but controversial late nineteenth-century Swedish dramatist August Strindberg. Portland State University School of Theater and Film presents August Strindberg's intriguing 1889, one-act masterpiece THE STRONGER and contemporary playwright and novelist Per Olaf Enquist's 1975 drama THE NIGHT OF THE TRIBADES (translated by Ross Shideler). Enquist's taut chamber play is set during a rehearsal for the original production of THE STRONGER and the cast of characters include Strindberg and his estranged wife Siri von Essen-Strindberg, who performed the lead role in that first production. THE NIGHT OF THE TRIBADES plunges beneath the surface to what may have been the hidden source of Strindberg's celebrated one act. Together, the two plays offer a provocative view of gender issues and sexual politics—a perspective that can't help but still resonate with contemporary audiences.

Located in the Black Box Theatre in Lincoln Hall on May 12-15, 18-22, & 25-28 at 7:30pm. May 15 and 22 are both Sunday Matinees at 2pm. And May 12th being Preview Night. Come join us for a Night of Strindberg! $15 General Admission.
$8 seniors, students, PSU faculty + staff. $6 PSU students in advance and preview night.

Cast and Creative:
Director: Richard Wattenberg
Scenic Designer: Emily Bernau
Costume Designer: Elyse Murphy
Lighting Designer: Alexander Atwood

August Strindberg: Michael Thompson
Siri Von Essen-Strindberg: Madison Shanley
Viggo Schiwe: Alexander Elmaleh
Marie Caroline David: Catherine Miller
Photographer: Cody Hall

1620 SW Park Ave, Portland, Oregon 97201

Tickets
$15 General admission
$8 Seniors, students, PSU faculty + staff
$6 PSU students in advance

Purchase through the PSU Box Office (503-725-3307)

Link: https://www.pdx.edu/theater-film/event/night-strindberg
FB: https://www.facebook.com/events/1123981934318971/


---


Praha, Česká republika

Divadlo Karla Hackera



August Strindberg
SLEČNA JULIE

Pronájem otevřený veřejnosti. Rezervované vstupenky se prodávají až před představením.

Romanticky založená komtesa, jejíž svět končí s posledním domkem vesnice. Sluha, který má velké plány a životní zkušenosti, ale chybí mu prostředky na jejich uskutečnění. Zbožná kuchařka s předem nalinkovaným životem, kde má každý svou stanovenou roli. Svatojánská noc má však moc zasáhnout do jejich osudů, a tak se před zraky diváků rozehraje milostný trojúhelník, ve kterém se začínají stírat stavovské hranice a odkrývají se charaktery jednotlivých postav. Láska a nenávist k sobě mají blízko a vybírají si své oběti a katy. Trojice protagonistů hry vás přenese do konce 19. století, abyste zjistili, že principy mezilidských vztahů zůstávají neměnné.

Představení se hraje v českém a slovenském jazyce.

Hraje Divadlo Komorní svět. (http://divadloks.btf.sk)
Účinkují: Julie – Andrea Jeřábková
Jean – Marian Škorvaga
Cristina – Lucie Koderová

Klapkova 3/26, 180 05 Prag
11. 5. 2016 ST 19.30
Vstupné 200 Kč.

FB: https://www.facebook.com/events/100464340364489/


---


Paris, France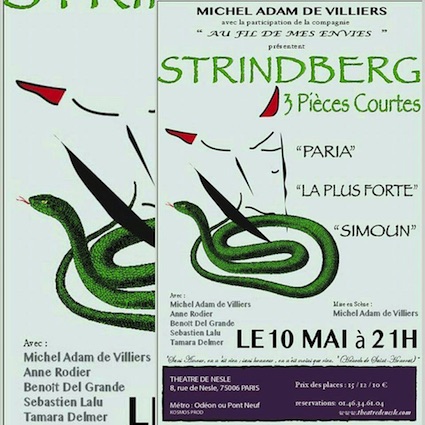 Spectacle: "STRINDBERG: 3 Pièces courtes

10 maj kl. 21:00 – 22:30

3 .Peintures des travers humains, grands et petits, notamment le mensonge, l'orgueil, et la trahison.
Un notable face à un criminel en fuite caché derrière le masque de la respectabilité, une "star" de cinéma, reine de théâtre qui "tombe de haut",
et une "passionaria" orientale qui se fait justice elle-même dans un élan de haine mystique, autant d' "échantillons d'humanité" capables de tout,
et surtout du pire...Et qui nous offrent au passage une mise en lumière de la face obscure du genre humain. Bon spectacle!...

Théâtre de Nesle
8 rue de Nesle, 75006 Paris, France

FB: https://www.facebook.com/events/1685727011678122/


---
---



București, România

Teatrul Logos‎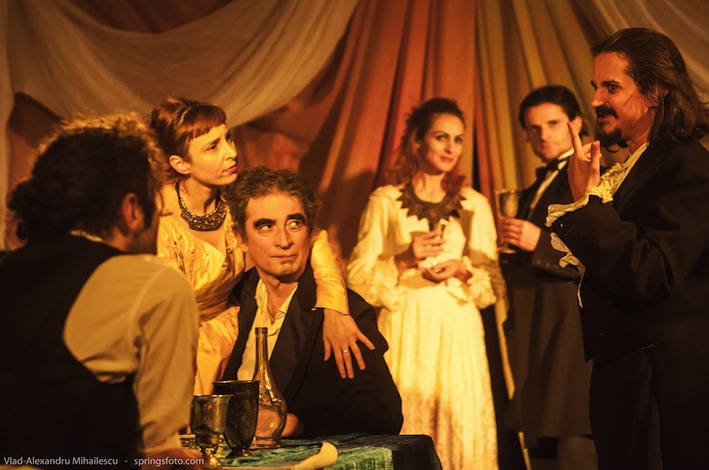 Spectacol Teatru "Renăscut"
- Căile vieţii lui August Strindberg şi a lui Carl Ludwig Schleich" de Wilfried Hammacher

Spectacolul "Renăscut - Căile vieţii lui August Strindberg şi Carl Ludwig Schleich" de Wilfried Hammacher, este o dramă, sub formă de biografie spirituală, a destinului lui August Strindberg marele dramaturg suedez.
Proiectul pune în rama cercetării şi mijloacelor artistice o temă încă insuficient reflectată a zilelor noastre – destinele multiple, metempsihoza, existenţele paralele. Acţiunea se ridică pe vorbele lui Strindberg "sufăr pentru greşeli neştiute dintr-un trecut anterior" şi poartă personajul principal prin diferite perioade istorice, începând cu Egiptul antic.
Într-un secol al interferenţelor şi preocupării pentru depăşirea limitelor de mentalitate dar şi artistice, se urmăreşte studiul şi lucrul la un SPECTACOL PE O TEMĂ TABU, TEMA REVENIRII, A REÎNCARNĂRII SUFLETULUI UMAN, dar care totuşi are baza în viaţa şi opera unui mare dramaturg ca plecare pentru cercetarea de noi mijloace artistice teatrale.
Astfel ea devine în primul rând o efervescentă temă de studiu actoricesc; găsirea instrumentelor cu care actorul să se apropie de posibilitatea asumării şi susţinerii unui personaj cu multiple destine.

Durata spectacolului: 110 minute

Spectacol Teatru "Renăscut" - Căile vieţii lui August Strindberg şi a lui Carl Ludwig Schleich" de Wilfried Hammacher

sala I.C Bratianu, strada Biserica Amzei nr. 5-7

Link: http://www.teatrullogos.ro/spectacol/Renascut/
FB: https://www.facebook.com/events/1606016499719767/


---



New York (NY), USA

Voyage Theater Company
Present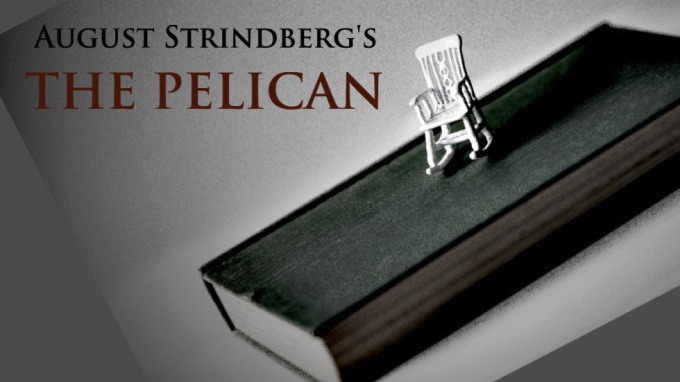 August Strindberg's THE PELICAN

With
Mary Round, Pauline Walsh, Nicholas Westemeyer,
Malka Wallick, and Thomas Brazzle*
*Member of Actors' Equity

This rarely produced and little known psychological drama by seminal Swedish playwright
August Strindberg tells the story of an evil mother who lets her son and daughter go hungry
while she lives the high life. When her husband dies and her daughter gets married, the mother's life of greed and excess is revealed.
Unwilling to take responsibility, she sets in motion a series of tragic events. This searing drama about familial politics and economic inequality
is just as provocative today as it was when it was first produced in 1907.
Running time: Approx. 75 minutes, no intermission

Directed by Charles C. Bales and Wayne Maugans
Translated and adapted by Charles C. Bales and Kalle Westerling
Dramaturgy by Kalle Westerling
Costume and scenic design by Peri Grabin Leong
Sound and video design by Dan Henry Bøhler
Lighting design by Olivia Edery
Assistant directed by Tessa Flannery
Assistant production design by Sean McCarthy
Production stage management by Olivia Edery and Gladys Maldonado
Publicity representation by Kampfire PR
Produced by Charles C. Bales and Michael Ngo

Thursday, May5 through Saturday, May14
ue-Sat at 8 p.m.; Sat-Sun at 3 p.m.
Running time is 75 minutes

Link: http://voyagetheatercompany.org/


---


Washington DC, USA

Arcturus Theater Company Productions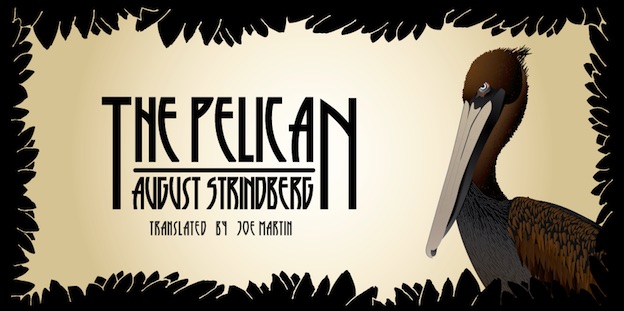 August Strindberg's The Pelican

About
The Pelican is a haunted play by one of Sweden's most renowned playwrights, August Strindberg. A mother's squandering of her family's funds is revealed after the father's death… with explosive results.

Cast
The Mother - Wendy Wilmer
Fredrik: David Johnson
Gerda: Emily Sucher
Axel: Ryan Carlo
The Maid: Jamie Crowne

Director: Ross Heath

Technical Director: Jeff Maione
Stage Manager: Allie Alexander
Graphic Designer: Jasen Hengst
Seamstress: Constance DeSouza
Videographer: J. Michael Whalen

Understudies
Marlowe Vilchez, Jamie Crowne, Madelyn Farris, Amy Treat

Date & Location
Saturday, May 14, 2016, 8 pm.
Sunday, May 15, 2016, 2 pm.
Saturday, May 21, 2016, 8 pm.
Sunday, May 22, 2016, 2 pm.

New York Avenue Presbyterian Church, 1313 New York Avenue, NW, Washington DC 20005 Within two blocks of the McPherson Square Metro stop (on the Orange and Blue Lines) and within three blocks of Metro Center (on the Orange, Blue, and Red Lines).

Link: http://www.arcturustheater.org/pelican.html


---


Λευκωσία/Lefkoşa (Nicocia), Κύπρος/Kıbrıs (Cyprus)

Θεατρικός Πολυχώρος ΕΣΤΙΑ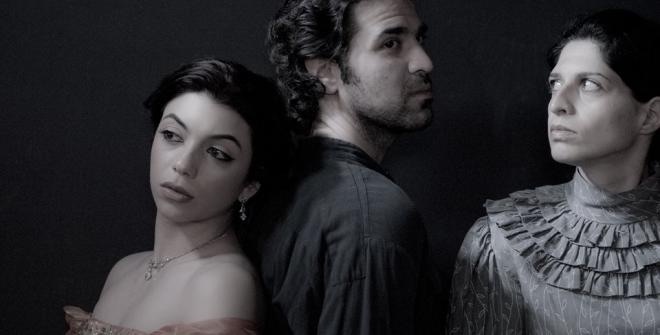 "Δεσποινίς Τζούλια" του Αύγουστου Στρίντμπεργκ

Συνετελεστές
Σκηνοθεσία:Άγις Παίκος
Διανομή: Ελεωνόρα Σερένα (Δεσποινίς Τζούλια), Γιώργος Χατζηκυριάκος (Ζαν), Φάνη Πέτσα (Κριστίν).

Από Παρ 08 Απρ έως Παρ 27 Μάιος
Τακτικές παραστάσεις: Τετάρτη, Παρασκευή στις 20.30. Τηλέφωνο κρατήσεων:97790533.

Οδός Ολυμπίας 7, Λυκαβητός

Links: http://dialogos.com.cy/blog/despinis-tzoulia-tou-a-strintmpergk-ston-polichoro-estia/
& http://www.timeoutcyprus.com/article/17724/despoinis-tzoylia-toy-aygoystoy-strintmpergk-ston-polyhoro-estia


---


Valencia, España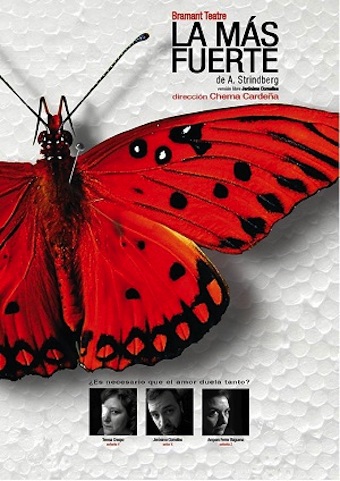 "LA MAS FUERTE", de A. Strindberg.

Versión libre Jerónimo Cornelles

Dirección y dramaturgia Chema Cardeña

Intérpretes: Jerónimo Cornelles, (Señor X), Teresa Crespo, (Señorita Y) y Amparo Ferrer Báguena, (Señorita Z)

Estreno 8 de abril de 2016. Sala Russafa, Valencia


Tras el proyecto "Casa de muñecas" de H. Ibsen en 2013, y "Tio Vanía" de A. Chejov en 2015, Bramant Teatre cierra en 2016
su "Trilogía del naturalismo de los grandes autores del siglo XIX" con la producción de "LA MÁS FUERTE" de A. Strindberg.

Una versión libre de J.Cornelles, dirigida por Chema Cardeña, que cierra una etapa de la compañía valenciana planteada en 2013
con el objetivo de acercar al público de hoy a los tres autores más representativos del naturalismo en el siglo XIX: Ibsen, Chejov y Strindberg.

SINOPSIS
31 de diciembre en la cafeteria de una gran ciudad a punto de cerrar; allí, tres personajes coinciden, de manera azarosa, frente a un chocolate
caliente al tiempo que reconstuyen y deconstruyen el puzle de sus vidas mientras son expuestos a un escalofriante juego de espejos.
Jerónimo Cornelles propone una actualización y transformación de esta pieza breve sueca de 1888 de quince minutos elegantemente cruel
y brutal, en una de cerca de hora y cuarto que, tamizada por el humor negro, muestra una reflexión en torno a la naturaleza de la relaciones
que une a los tres personajes aquí propuestos frente a las dos mujeres de la pieza original.


Espacio escénico Luis Crespo
Vestuario María Poquet
Iluminación Pablo Fernandez
Fotografía y video Miguel Serrano
Diseño gráfico Nívola Uyá
Ayudante de dirección Isabel Martí
Asistencia en gira YAPADÚ
Distribución y Comunicación A+ Soluciones Culturales

GÉNERO: AMARGA COMEDIA CLÁSICA CONTEMPORANIZADA
PÚBLICO: JOVEN Y ADULTO
DURACIÓN: 75 MINUTOS (APROX)

http://www.bramanteatre.com/LA_MAS_FUERTE.html


---


Buenos Aires, Argentina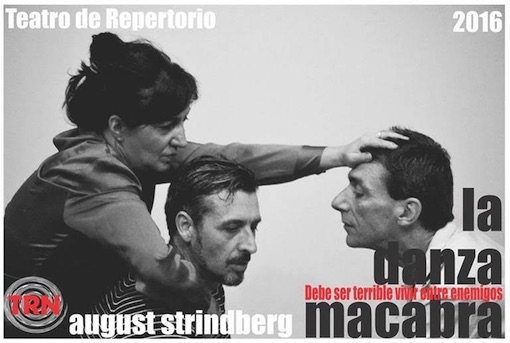 La danza macabra
De August Strindberg

Sábados 20 hs.
Primer ESTRENO DEL AÑO

August Strindberg es uno de los más importantes dramaturgos que ha dado la historia del teatro, y esta pieza es considerada una de sus obras maestras.
"El infierno son los otros", decía Jean Paul Sartre, y no le faltaba razón.
La danza macabra es el infierno de lo cotidiano atravesando a dos seres marginados que, unidos por un matrimonio de veinticinco años, han convertido su vida en campo de batalla. Dos mentes enfrentadas, una dispuesta a destruir a la otra, y un tercero que llega con su doble faz, aportando su propio combustible. La guerra de los sexos jugada como un enfrentamiento mortal. Un ataque demoledor a la vida matrimonial, donde la destrucción y el vampirismo psicológico de los personajes alcanzan dimensiones cómicamente absurdas.

Ficha técnico artística

Autoría: August Strindberg
Actúan: Pablo Fernandez, Miguel Nocera, Maria Del Carmen Sanchez
Arte: Martín Hoffmann
Asistente de producción: Amanda Bond
Dirección: Roberto Aguirre

http://www.trn.com.ar/CartelDanzaMacabra.htm
---
---


San Fransisco (CA), USA

The Cutting Ball Theater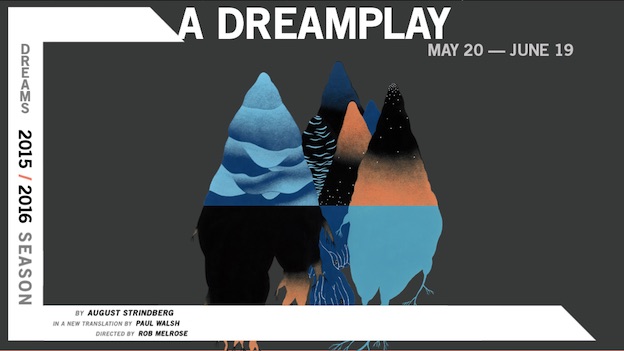 A Dreamplay
By August Strindberg

Translated by Paul Walsh
Directed by Rob Melrose

May 20 – June 19, 2016
Gala Opening: May 27

A Dreamplay features a young woman who, nearing the end of her life,
dreams of herself as Indra's daughter, coming down to earth to better understand the plight of humanity.
Her surreal journey ends after she has fully experienced human suffering. Strindberg structured the play using dream logic and said,
"Everything can happen; everything is possible and likely." In 2012 Melrose directed all five of August Strindberg's chamber plays in
Cutting Ball's seven hour Strindberg Cycle: The Chamber Plays in Rep.

Link: http://cuttingball.com/productions/a-dreamplay-3/
---



日本 Nippon (Japan)

Kanagawa Arts Theatre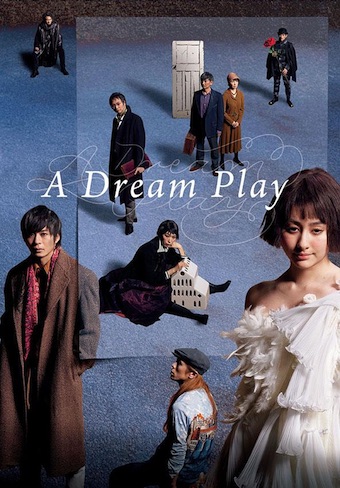 KAAT神奈川芸術劇場プロデュース
「夢の劇 -ドリーム・プレイ-」

2016年04月12日(火)~2016年04月30日(土) 

この人生は悪夢なのか?
万華鏡のように繰り広げられる夢の数々。
はたして夢から覚めた後に見る夢は?

ストリンドベリが描いた"夢"の世界を、白井晃×長塚圭史のタッグで舞台化。


原作:ヨハン・アウグスト・ストリンドベリ
構成・演出:白井晃
台本:長塚圭史
振付:森山開次
作曲・編曲・演奏:阿部海太郎、生駒祐子、清水恒輔、トウヤマタケオ

出演:
早見あかり 田中圭 江口のりこ 玉置玲央 那須佐代子 森山開次/
山崎一 長塚圭史 白井晃
久保貫太郎 今里真/宮河愛一郎 高瀬瑶子 坂井絢香 引間文佳
   

公式ホームページ:http://www.yumenogeki.jp/

制作協力:ゴーチ・ブラザーズ、オフィス・REN

企画製作・主催:KAAT神奈川芸術劇場


http://www.kaat.jp/d/ygdp



&n